Britney Spears and sister Jamie Lynn feud explained – and the 5 bombshells Zoey 101 star could reveal on I'm A Celebrity | The Sun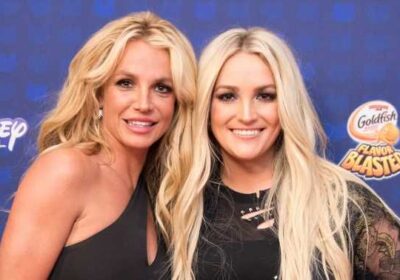 SIBLINGS often spend their whole lives bickering, but for celebrities, things are made harder when the public picks a side.
Britney Spears and her sister survived a tough childhood together, but as adults, their bond has come under repeated strain.
And now, things could get tricky once again thanks to Jamie Lynn signing up for I'm A Celebrity.
The actress, 32, was born a decade after her singing superstar sister, and spent much of her childhood touring with Britney, 41, and the rest of their family.
Their relationship appeared stable until 2018 when, according to a report by Vanity Fair, Jamie Lynn became a partial trustee of Britney's estate.
It meant the younger sister would have a degree of control over the singer's assets, which were stored in her SJB Revocable Trust and intended to be used to help her children should she die.
READ MORE ON I'M A CELEB
FAMILY UNITT
Inside Jill Scott's fun life with fiancee – stepdaughter bond to coffee empire
AJ Pritchard
I was on I'm A Celeb – the hardest thing about being in camp surprised me
Britney didn't comment at the time. Jamie Lynn then publicly commented on her sister's situation, appearing to criticise the#FreeBritney movement as the backlash over the conservatorship gained momentum.
Attempts to protect sister
Shorly after Britney was checked into a mental health facility, which fans claimed was against her will, Jamie Lynn shared a photo of her protecting her older sister from the papparazzi.
She captioned it: "10 years ago, who was there?? I have been here long before anyone else and I'll be here long after. I love my sister with everything I have. So anyone or anything that speaks to the contrary can GTFOH with all the comments about what you don't understand."
Later that year, the girls appeared to be on good terms, with Britney dying her hair brown and telling fans on social media that she had been inspired by her sister's change-up earlier in 2019.
Most read in I'm A Celebrity
jungle queen
Olivia Attwood reveals I'm A Celebrity future after being spotted at airport
touch down
Nigel Farage & Nella Rose lead I'm A Celeb stars landing in Oz amid severe storm
I'm a sssss-eleb
I'm A Celeb's Dec 'metres from venomous snake' after family beach day
ready to rumble
I'm A Celeb's Ant McPartlin arrives in Australia as line-up is revealed