Brad Anderson To Direct George A. Romero's 'Twilight Of The Dead' For Roundtable Entertainment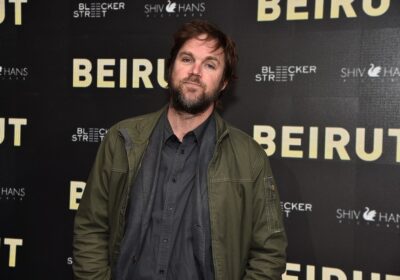 Brad Anderson (The Machinist) has signed on to direct Twilight of the Dead, the final film prepped by the late horror auteur George A. Romero, with Roundtable Entertainment set to produce and finance.
The film comes from a screenplay written by Joe Knetter, Robert Lucas, and Paolo Zelati which originates from a treatment penned by Romero and Paolo Zelati. Producers are Suzanne Romero, John Baldecchi, Ardvella Entertainment's Stephanie Caleb, Paolo Zelati, and Sarah Donnelly. Executive producers are Dominic Ianno, Alex Dundas, Jason Resnick, Chris Roe, and Luis Riefkohl. Stephanie Holbrook is casting the film.
Related Stories
Breaking News
George A. Romero's Final Zombie Movie 'Twilight Of The Dead' Moving Ahead With Roundtable Entertainment; Production Details Revealed Ahead Of Planned 2023 Start 
Acquisitions
Vertical Entertainment Acquires Horror 'Blood' From 'The Machinist's Brad Anderson; Michelle Monaghan & Skeet Ulrich Star
While specifics are currently undisclosed, producers have said they expect to move towards production later this year. The news comes after Roundtable announced a partnership with the Romero estate to bring Twilight of the Dead to the screen.
"George Romero's 1968 classic Night of the Living Dead may have been the first real horror movie I ever saw and its shock value, its keen social relevance, and even the means by which it was made were all hugely inspirational to me," Anderson said after announcing the deal.
"George's "indie spirit", his Do-It-Yourself approach to filmmaking – outside of the main industry; on a shoestring budget; collaborating with family and friends – is exactly how I made my first film, and to some extent still make films now. Night of the Living Dead, and many of those that followed, wove together straight-up horror with pointed social commentary. This unexpected combination is what elevated George's films, and for me, it is exactly what is most exciting about Twilight of the Dead."
The filmmaker added that it is a "true honor and a privilege" to bring Romero's final film to the big screen.
Baldecchi added: "Brad is the ideal filmmaker to bring this project to life. Both Brad and George began their careers in the independent film scene and have directed seminal movies in the genre space and beyond. Brad has had tremendous success both commercially and critically and Roundtable is thrilled to have him onboard to direct. Twilight of the Dead is the seventh and final chapter of the Dead series and we think Brad is the perfect storyteller to bring this cinematic tale about the human condition to life."
Must Read Stories
UK & Northern Europe Content Boss Dan Grabiner Exits To Launch Indie Orchard Studios
Italy's Lucky Red On New Woody Allen & Luc Besson Pics, Netflix Collab & More
Surprise Guest At 'Boy And The Heron'; Opening-Night Reviews; Photo Gallery
Francois-Henri Pinault Artémis Buys TPG's Majority Stake; Bryan Lourd To Be CEO
Read More About:
Source: Read Full Article