Bob Iger Is Open to Selling Hulu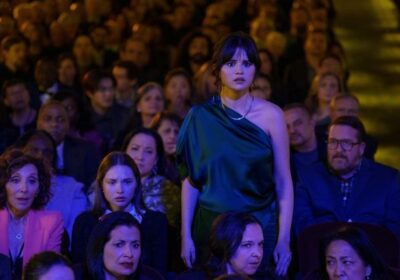 Disney's Q1 2023 earnings call on February 8 broke a lot of news, but also left a lot of items on Disney's docket unaccounted for. Among the open questions unaddressed during the call include Disney's plans for Hulu, which it may buy out from Comcast or sell, and the drama surrounding Trian Management CEO Nelson Peltz's proxy fight with the company's board of investors.
While these subjects weren't covered during the call itself, Disney CEO Bob Iger and Peltz made appearances on CNBC February 9, giving a little more clarity to both subjects. While Iger's statements made it clear that Hulu's future is still an open question, Peltz's appearance seemed to definitively close the door on the proxy fight saga.
Appearing on the channel's "Squawk on the Street" program, Iger spoke to host David Faber about the company's plans for streaming, including goals for ESPN's future outside of linear and when they expect streaming to become profitable at the company, before the Hulu question came up.
"Hulu, by the way, is a very successful platform and I think a good consumer proposition. But everything is on the table right now," Iger said. "I'm not gonna speculate about whether we're a buyer or seller of it. But I have obviously suggested that. I'm concerned about undifferentiated general entertainment, particularly in the competitive landscape we're operating in, and we're going to look at it very objectively."
Currently, Disney owns a two-third stake in Hulu, while CNBC's parent company, Comcast, owns a remaining third in the streaming service. Under terms from an agreement made in May 2019, Comcast can require Disney to buy out the remaining stake as early as January 2024, and Disney guaranteed a minimum total equity value of $27.5 billion, meaning Comcast stands to gain $9.17 billion from the deal. However, before then, Disney does have the option to sell its shares of Hulu instead, and although Iger has been a noted fan of the service, his stated goal to save $5.5 billion in costs at the company could make that an attractive proposition.
Peltz, meanwhile, phoned in on "Squawk on the Street" following Iger's interview to tell Jim Cramer that his proxy fight with Disney is over following Wednesday's earnings call.
"My dad once told me that you can only win once. Management at Disney now plans to do everything that we wanted them to do," Peltz said. "We wish the very best to Bob, this management team, the board. We will be watching. We will be rooting, and the proxy fight is over."
Peltz and Trian Management began ramping up for a proxy fight last month after Trian invested $500 million in the company and Peltz lobbied almost 20 times to join Disney's board. Among his criticisms of Disney was the company's failed succession planning, which led to Bob Chapek getting fired and replaced with Iger, and the eroding of stockholder value. Peltz's surrender comes after Iger announced changes during the earnings call that were beneficial to investors, including the reorganizational efforts to cut $5.5 billion in costs and the return of dividends for the first time since 2020.
Watch the CNBC interviews with Iger and Peltz below.
Source: Read Full Article