Big Brother fans fume as final evicted housemate leaked hours before show airs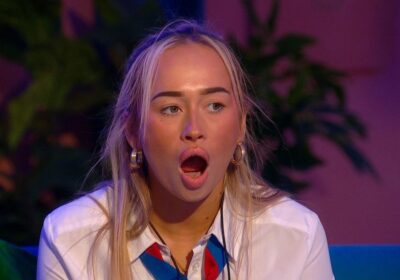 Big Brother spoilers follow…
Fans of Big Brother have been left seething after the identity of the final housemate to be evicted before the final was revealed before the show aired.
During last night's Big Brother: Late & Live, it was revealed that one more housemate would be leaving the show before the final on Friday (November 17). Six housemates remained in contention to win the prize of £100k after Jordan Sangha returned to the show after being saved by the public.
As the show ended, loyal and curious fans flooded to the livestream on ITVX, as they were able to determine who could have been given the boot at the final hurdle. As the feed began, Noky Simbani could be clearly seen as she was talking to Olivia Young, who was off-screen.
READ MORE: ITV Big Brother feud exposed days before final as star left out of group chat
READ MORE:Join the Daily Star Soaps WhatsApp for all the latest spoilers and exclusives
Henry Southan could also be heard in the background, as was Yinrun Huang, who joined in the conversation. As a result, this left Jordan and Matty Simpson as the unlucky housemates who could have left the house in the eleventh hour.
After 10 intense minutes of conversation, fans were eventually given the answer by Olivia who brought up the evicted housemate. In a conversation with Henry, she mentioned how Yinrun had felt responsible for his removal from the house.
Olivia inadvertently confirmed that Matty had been the last housemate to be evicted from the house. It was later confirmed that he left the show after a letter from home purely read: "Matty, you have been evicted."
But fans of the show were left fuming as many could not understand why Matty's eviction was not broadcast during the highlights show. Taking to social media, some fans were not pleased at the way that Matty had left.
One fan wrote: "Why are BB keeping it such a secret? Should've been live tonight. Yet another eviction with no crowd."
A second user agreed, insisting: "He should have got a crowd live eviction tbh. Just days from missing the final, he at least deserved that."
Whilst a third viewer said: "Matty wasn't my favourite but I feel bad that he got such an anticlimactic eviction. Even Tom and Jenkin were treated better."
Matty's eviction will air on Thursday's instalment of the show, with a post-eviction interview being held with Will Best on Late & Live afterwards. As a result, five housemates remain in the running to win the show – the vote will reopen at the end of tonight's highlight show.
For more of the latest showbiz and TV news from the Daily Star, make sure you sign up for one of our newsletters here.
Source: Read Full Article