BBC's Saturday Kitchen Live in huge TV shake up as it's scrapped from usual slot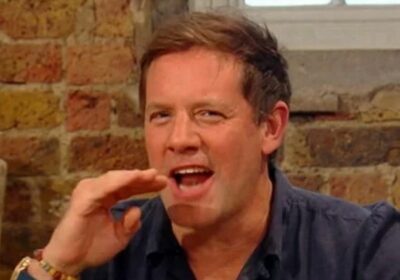 BBC's hit morning show Saturday Kitchen Live will not air during its usual slot this weekend due to the Coronation of King Charles III and his wife Camilla.
The culinary programme has been dropped from the schedule this Saturday (May 6) to make way for coverage of the royal event, which will take place from 7.30am on BBC One.
The BBC will also use BBC Two to document every moment of King Charles and Queen Camilla's crowning, taking place at London's Westminster.
READ MORE: Kate Middleton 'often makes Prince Louis quip at expense of George and Charlotte'
This also means that the popular news programme BBC Breakfast will only air for one and a half hours, from 6am until 7.30am instead of its usual four-hour slot.
BBC Breakfast will then be followed by The Coronation of TM the King and Queen Camilla: The Preparation with Kirsty Young at the helm.
Following on from this, the coverage of the build up to the procession and the Coronation itself will start at 10am and will continue until 1pm.
The Coronation of HM the King: The Celebration begins and will end at 3pm.
Due to this, Saturday Kitchen Live, Mary Berry: Love to Cook and Football Focus will no longer air.
However, food fans will still be able to get their fix on Sunday with a special episode of Coronation Kitchen which take place at 10:30am.
Presenter Matt Tebbutt will be joined by a number of special guests for the themed programme including Helen McGinn, Michelin Star chef Adam Byatt and Anna Haugh.
In addition to this, former BBC Royal Correspondent and I'm A Celebrity star Jennie Bond as well as Royal biographer and friend of HM The King, Gyles Brandreth will also be a part of the royal themed programme.
But although the BBC is set to air the once-in-a-lifetime event, some TV viewers have already complained that they do not approve of the abrupt shakeup and that the coverage may be too much.
Taking to Twitter, one TV watcher fumed: "Gorging on @Spotify and binging on @Netflix over the coming days. Have to do something to escape from the constant #Coronation bilge on radio & TV."
While another tweeted: "During big public events like the #Coronation, why don't broadcasters take it in turns to show them live and free up all the other TV channels to show normal TV. Not everyone is freakishly obsessed with the Royal family."
READ NEXT:
Royal kids gone wild: how Prince George, Charlotte and Louis steal the show
What Prince Harry said about Charlotte and Louis will have 'horrified' William and Kate
'Queen Camilla' used for first time on King's coronation invite as George's role revealed
Source: Read Full Article