BBC Breakfast viewers slam coverage of Prince Philip's death 'Enough already!'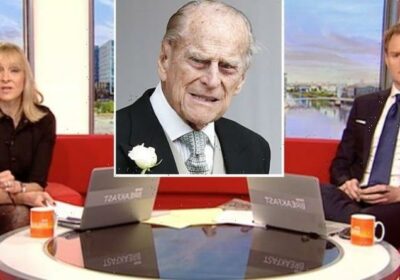 BBC Breakfast: Rachel Burden and Charlie Stayt introduce show
When you subscribe we will use the information you provide to send you these newsletters. Sometimes they'll include recommendations for other related newsletters or services we offer. Our Privacy Notice explains more about how we use your data, and your rights. You can unsubscribe at any time.
Prince Philip's death was announced last Friday and the BBC took a pause from its usual schedule to pay tribute to the Duke of Edinburgh. The broadcaster set up a specific complaints form for those wanting to lodge a grievance about the extent of the coverage of the Duke's death. However, BBC Breakfast viewers took to social media to share their frustration at Dan Walker and Louise Minchin's continuing focus on the tragic death on today's show.
One tweeted: "OMG @BBCBreakfast still going on and on about Prince Philip. Enough already!"
"@BBCBreakfast hasn't learnt anything from the volume of complaints @BBCNews has received over #PrincePhilip death coverage…," another shared.
Someone else added: @mrdanwalker and @louiseminchin carry on assuming we all care…"
"#bbcbreakfast still digging up folk with a tenuous link to Philip," a fourth said.
Another remarked: @BBCBreakfast Why are you still blanket covering the sad death of Prince Phillip surely there is other news you cancelled programs and non stop Friday night and Sat coverage boring now."
More to follow…
Read more: Naga Munchetty replaced by Rachel Burden on BBC Breakfast
Source: Read Full Article