Bake Off given 'back to basics' revamp after receiving of complaints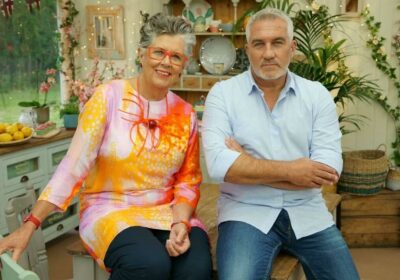 The Great British Bake Off is to be given a "back to basics" revamp after last year's lacklustre effort received a string of complaints. Most of the grumbles from fans were over the tasks being too ­complicated and the "mission impossible" time constraints.
One show insider revealed: "There is a realisation that last year's show didn't really work.
"We're going to strip it back to basics – with a few twists."
The comments came as the boss of Love Productions, which makes the long-running hit for Channel 4, claimed he has listened to fans.
Richard McKerrow said: "We're looking very, very, very hard at making sure that it's as good a series as it can be. So when people are criticising either the challenges have become too complicated or whatever, that's something we take seriously."
Fans were up in arms over how tough the contestants had it last year, with tasks such as a Halloween lantern that also had to be a pinata.
They urged bosses to return to "proper bakes" after "half the challenges weren't baking".
Others blamed the "ridiculous" time constraints for the "underwhelming" final, won by Syabira Yusoff, saying: "It should be a baking competition not a rigged-for-failure time management competition."
The final was watched by 5.2 million viewers – the smallest audience in the show's history.
Overall the picture was worse, with the series averaging 4.6 million, compared with an audience of 7.9 million in 2021.
Judges Paul Hollywood and Prue Leith are expected to return for series 14, which starts filming next month.
A new presenter is being finalised to replace Matt Lucas.
Source: Read Full Article