Baby bombshell as pregnancy twist confirmed for Sonia in EastEnders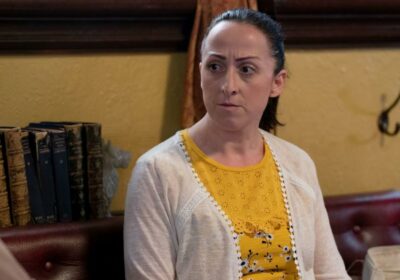 Sonia Fowler (Natalie Cassidy) is set to be put in an awkward position in upcoming EastEnders scenes, when Reiss Colwell (Jonny Freeman) makes a revelation at the worst possible time.
Reiss and Sonia have had their fair share of ups and downs since they started dating last year, and that is set to continue as things grow complicated in upcoming scenes.
The revelation that Reiss was married sent shockwaves through Sonia, but she was willing to continue their relationship when she learnt that his wife, Debbie, required full-time hospice care.
In upcoming episodes, Sonia is left upset when she is forced to spend the day with Debbie alone, after Reiss is called away.
Whitney Dean (Shona McGarty) later encourages Sonia to tell him exactly how she feels about Debbie, but it soon becomes clear that Debbie is not the only issue in their relationship.
Sonia confides in Whitney that her period is late and worries that she may be pregnant.
Feeling guilty about the events of the previous day, Reiss organises a lunch date to apologise for his insensitivity over Sonia's feelings towards debbie.
However, with Reiss being Reiss, it isn't long before he puts his foot in it.
He drunkenly shares his negative views towards the prospect of having children, completely unaware of Sonia's current situation.
Will Sonia reveal her current predicament, or will Reiss' feelings make her keep it to herself?
Can their relationship handle yet another rocky patch?
Source: Read Full Article