Antiques Roadshow guest refuses to sell statues found in a skip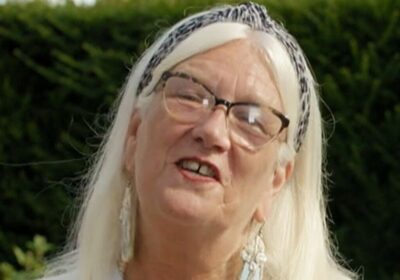 Antiques Roadshow: Mark values rare map of bombing routes
The Antiques Roadshow team visited one of the grandest houses in Wales, named Powis Castle, on the BBC programme where an array of guests lined up to have their items valued. During the episode, expert John Foster examined two statues which his guest admitted she found in a skip. Despite them costing a considerable amount of money, she refused to sell them.
When John asked how the guest came to have the statues in her possession, she explained: "Well, we found them in a skip in a Birmingham scrap dealer's yard. I presume they were scrap metal."
She said she was given permission to take the statues out of the skip and insisted she "did not steal them".
The expert said he recognised one statue as the President of Angola but could not determine who the other was.
The guest said: "Well, we took him out first, partly because he looks like my dad.
"So I like him because of that. But he is Captain Romeros and he was on the Portuguese side.
"He was administering the area when Angola was under the oppression of the Portuguese."
One statue was dated 1930 and the other, of the President, was newer and would have worn glasses.
Looking at where the glasses had fallen off, the guest said: "Well yes, we wondered if that was the reason he had been scrapped because the glasses had broken off.
"We used to have them in the garden and we used to have them looking at each other because they were traditional enemies.
She said their expressions appear to change in different lighting in her garden.
"Sometimes they [look like] they are glowering at each other, sometimes it looks like they are smiling at each other," she added.
After studying the statues, John said: "They are kind of historical and decorative so they have that mixture of… I would buy them more on a decorative value."
Don't miss…
Antiques Roadshow guest 'shaken' by value of medal collection [LATEST]
Antiques Roadshow guest taken aback by value of watch bought for £20 [LATEST]
Antiques Roadshow guest taken aback by value of watch bought for £32 [LATEST]
He thought the statue of the former President could fetch up to £1,500 at auction and the other was worth £800 to £1,200.
"You've probably got a couple of thousand pounds there overall," he told the guest.
Despite their high value, the guest insisted: "But they are not for sale!"
"Good, good," John added. "I wouldn't sell them either."
Elsewhere in the episode, Wayne Colquhoun examined a collection of memorabilia from the 1966 World Cup that belonged to Hugh Johns, the ITV commentator who covered the monumental final.
Serhat Ahmet admired a dramatic porcelain sculpture of a lifeboat crewman and host Fiona Bruce was challenged to put exquisite Japanese items in order of value.
Antiques Roadshow episodes are available to watch on BBC iPlayer.
Source: Read Full Article