Andrew Marr speaks out on BBC exit after 21 years 'It's always about the stories!'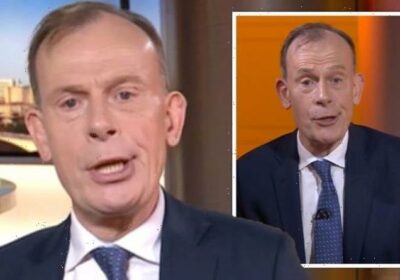 Andrew Marr discusses future of the BBC with Lord Tony Hall
We use your sign-up to provide content in ways you've consented to and to improve our understanding of you. This may include adverts from us and 3rd parties based on our understanding. You can unsubscribe at any time. More info
Andrew Marr recently announced he'll soon be leaving the BBC after a 21 year long career with the broadcaster. The journalist has presented the BBC's flagship political programme The Andrew Marr Show on Sunday mornings for the past 16 years. This weekend Andrew addressed the news live on-air with a special message for his viewers.
Andrew said: "You may have seen or read that I am leaving the BBC after 21 years.
"Now, I'm carrying on until Christmas, but I really want to say this… not very much.
"You watch this programme, I hope, for the guests and their stories, not the presenter.
"It's always about the stories and not the storyteller," he concluded.
Andrew first announced the news he'd be leaving the BBC in a post on Twitter on Friday.
He wrote: "Personal announcement. After 21 years, I have decided to move on from the BBC.l leave behind many happy memories and wonderful colleagues. But from the New Year I am moving to Global to write and present political and cultural shows, and to write for newspapers."
More to follow…
Source: Read Full Article