Alec Baldwin Seeks to Disqualify Special Prosecutor on 'Rust' Shooting Case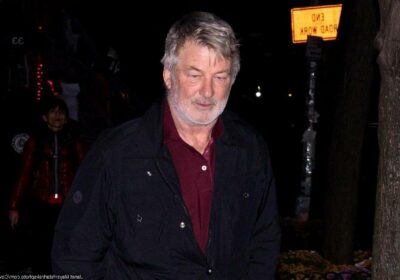 The actor's lawyers claim that Andrea Reeb, who was elected to the New Mexico House of Representatives in November 2022, serving simultaneously as a legislator and a special prosecutor is 'unconstitutional.'
AceShowbiz –Alec Baldwin's lawyers are seeking to have the special prosecutor on the "Rust" case disqualified. The 64-year-old actor is due to appear in court on February 24 over the death of Halyna Hutchins, but Baldwin's lawyers have filed to have Andrea Reeb, who serves as a prosecutor and as a state lawmaker, disqualified from the case, calling her involvement "unconstitutional."
In a motion filed on Tuesday, February 7, Baldwin's lawyers said, "Representative Reeb is not constitutionally permitted to serve simultaneously as a legislator and a special prosecutor. Doing so vests two core powers of different branches – legislating and prosecuting – in the same person and is thus barred by the plain language of Article III of the New Mexico Constitution."
Reeb was elected to the New Mexico House of Representatives in November 2022. Meanwhile, Baldwin previously vowed to "fight" his involuntary manslaughter charge. The actor's attorney, Luke Nikas of Quinn Emanuel, also hit out at the decision to charge the Hollywood star in connection with the death of Hutchins, the cinematographer who was killed when a prop gun went off on the set of "Rust" in October 2021.
He said in a statement, "This decision distorts Halyna Hutchins' tragic death and represents a terrible miscarriage of justice. Mr. Baldwin had no reason to believe there was a live bullet in the gun – or anywhere on the movie set. He relied on the professionals with whom he worked, who assured him the gun did not have live rounds."
Baldwin has always denied any wrongdoing, and he's determined to clear his name. His attorney added, "We will fight these charges, and we will win."
You can share this post!
Source: Read Full Article