Ahem, Here Are All the Spoilers for 'Bachelor in Paradise' Season 8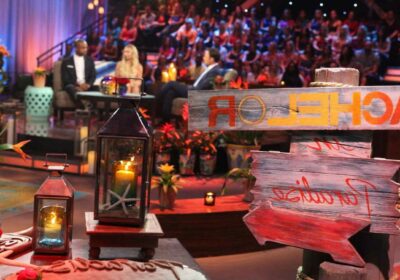 Bachelor Nation has been in shambles as of late. Between Michelle Young and Nayte Olukoya breaking up and calling off their engagement (why can't we have nice things??!!), to Katie Thurston and John Hershey ending their 'ship too, it has been a ~time~. Luckily for any cardholding member of this godforsaken franchise (hi!), there is something to soothe our wounds on the horizon, and that, my friends, is Bachelor in Paradise. Filming for season 8 is going down right now, so, of course, we have the whole juicy scoop of what's happening before it hits your screens on September 27. Because you're nosy and you have zero patience for the fall release date (same!), here's every single spoiler we have so far.
🚨🚨 Ahem! To be extremely clear JIC someone missed it: This story only contains enormous spoilers for Bachelor in Paradise season 8. Like, we're pretty much telling you all the good stuff now. Close out now if you must! 🚨🚨
The contestants

Okay, this admittedly isn't the best place to start since the bulk of the cast is still being kept under super-tight wraps. But! Thanks to a lengthy Instagram Live from spoiler king Reality Steve, we do know a few cast members who are frolicking across the sands before ABC gives us an official confirmed list. Here are the guys we know so far:
Brandon Jones
Rodney Matthews
Justin Glaze
Andrew Smith
Aaron Clancy
James Bonsall
Johnny DePhillipo
Steve noted that most of the women this season pretty much came from both Matt James and Clayton Echard's seasons of The Bachelor, with a few exceptions. Here are the ladies we know:
We know most of the couples
Brace yourself, because according to Reality Steve, Brandon Jones and Serene Russell are "the It couple" and he "would not be surprised if they get engaged at the end." TBH, love this for Brandon, who left Michelle's season as the absolutely CRUSHED runner-up.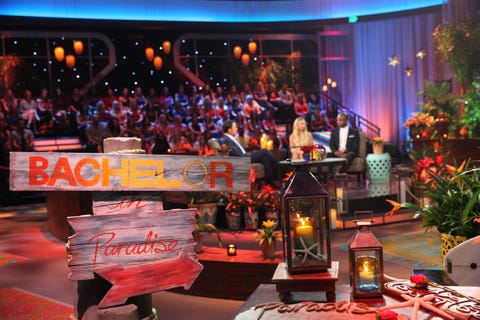 There's a new format
According to Steve, one of the twists this season is essentially "a rip-off of Casa Amor from Love Island." Here's how it works, per Steve: "All the couples are separated with one gender going to another villa and meeting new singles…I think the women were the ones that moved to a new location in Mexico and were introduced to 5 new men brought in. The guys stayed on the beach and were introduced to 5 new women brought in."
This, of course, brought in 10 new contestants:
How am I already so invested?? September cannot come fast enough! But till then, be sure to check back here as we get more juicy deets on season 8 of Bachelor in Paradise.
Source: Read Full Article