'About Time': Where You Can Watch the Life-Changing Film Online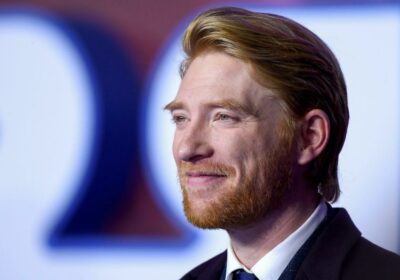 Sure, movies are about entertainment, but there are also occasionally films so gripping that they actually spark an entire shift in mood or perception. Romances have long been used for just that kind of soothing balm on an aching soul, and About Time is no exception.
The time traveling flick is primarily a delightful and fun romp through the best parts of romance, but it also has a heavy streak that gives it the weight of realness and keeps it grounded in the end.
'About Time' premiered in 2013
As VH1 reports, About Time came to theaters during a period when moviegoers had been hit especially hard with heavy, dark films. In the fall of 2013, viewers had seen films like 12 Years a Slave, Captain Phillips, and Gravity open to critical success, but perhaps left many wanting a more lighthearted palate cleanser.
The film focuses on a 21-year-old named Tim (played by Domhnall Gleeson). After a disappointing New Year's party — a time for reflection on the past and future, Tim gets shocking news from his father: the men in his family have the power to time travel. As costar Bill Nighy puts it, this is a "low-fi" ability: "I was grateful that you didn't have to wear difficult clothing or get into a machine, speak in ancient tongues."
The ability hinges on the rule that Tim and the other men in his family can only revisit and alter incidents from their own life, so it's more like having some very interactive home movies than it is harnessing the power of history. Tim decides to spend his time finding and securing a girlfriend, which he believes will improve not just his own life but the world around him. Much of the film features on Tim doing exactly that as he woos Mary (played by Rachel McAdams). By the end, though, Tim learns that not all of life's hardest moments can be rewritten.
Netflix is currently streaming 'About Time'
Whether you missed About Time when it premiered back in 2013 or you simply want to relive the magic, you're in luck! The movie is now streaming on Netflix.
With a focus on the writer and director Richard Curtis' most famous contributions to romance, About Time is firmly rooted in a successful history of the genre. He's responsible for the hits Love Actually and Four Weddings and a Funeral. He's also behind the screenplay for Bridget Jones' Diary and the story for Mamma Mia! Here We Go Again. Clearly, Curtis knows how to deliver feel-good moments that keep viewers glued to the screen!
There's more than one kind of love story in 'About Time'
The most obvious love story in About Time is the one between Tim and Mary. It's certainly the flashiest, as Tim makes his time traveling choices based on what needs to change to win Mary over. As for McAdams — who played Mary — it represented her third movie about time travel, but she still didn't get to be the one traveling through time! "I've now done three films with time travel in them and I've not gotten to time travel once so I'm kind of bitter about that," McAdams recalled.
There's another, more subtle love story woven into the plot, however. Bill Nighy plays Tim's father, and the love between these two men is simply incredible. In fact, the movie may well do more to illustrate the power of a father-son relationship than it does a romantic one. They are drawn closer by the secret of time travel, but the heartfelt emotions they experience are relatable even without this magical gift.
RELATED: From 'Shawshank Redemption' to 'About Time,' Here Are Some American Movies Recommended by the BTS Members
Source: Read Full Article