A Place in the Sun: Who is new presenter Lee Juggurnauth joining A Place in the Sun?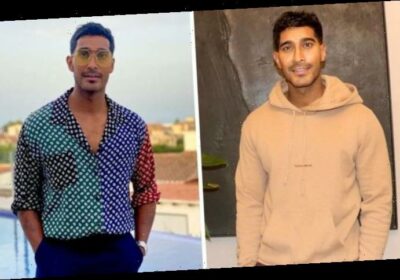 A Place in the Sun: Couple overwhelmed by property
When you subscribe we will use the information you provide to send you these newsletters.Sometimes they'll include recommendations for other related newsletters or services we offer.Our Privacy Notice explains more about how we use your data, and your rights.You can unsubscribe at any time.
A Place in the Sun is going to return with even more British house hunters looking to find a new life in a warmer climate. The usual suspects of hosts are going to be back for the next series including Jasmine Harman, Ben Hillman and Danni Menzies. Who will the new presenter be when the home improvement show starts again?
Who is the new A Place in the Sun presenter?
Property developer Lee Juggurnauth will be making his television debut when he joins A Place in the Sun to help people find their dream homes abroad.
Lee spent the majority of his childhood in Windsor but did spend a few years in Mauritius where his parents are from.
He originally worked in the music industry starting as a runner before working his way up to artist manager.
Lee has worked with some big names including Billy Ocean, Take That and Lulu.
Working in the music industry meant he was able to travel all over the world and found some amazing properties along the way.

This encouraged him to pursue a new career path as a property developer and has worked on projects in the UK, Ibiza and Mauritius.

The 34-year-old has helped clients from across the globe with creating beautiful homes, thanks to his passion for interior design.

On top of his property developing work, Lee is also going to be launching his own fashion range in the summer.
View this post on Instagram

A post shared by Lee Juggurnauth (@leejuggurnauth)
Lee said: "I'm so excited to be joining Channel 4's A Place in the Sun.

"After recently celebrating its 21st birthday, I'm honoured to be working on such a prestigious show alongside an incredible team.

"I can't wait to help house hunters turn their dream into a reality."

When A Place in the Sun returns, Lee's first assignment is going to take him to the city of Gandia in Spain.
DON'T MISS…
A Place In The Sun's Jasmine details message from fan with foot fetish [CAST]
Danni Menzies happy to lockdown after 14 weeks on A Place In The Sun [REACTION]
A Place In The Sun's Danni Menzies talks filming with grieving mum [FILMING]
He will be visiting Gandia which has become known as Spain's last-remaining coastal secret with its beautiful beach.

The city is nearby Valencia City, making it an easy commute into the busier areas of the country.

Will Lee be able to find couple Davi and Debi their dream home in Gandia?

The rest of the team will be heading off elsewhere to assist other clients with making the big move abroad.
Hosts will be travelling everywhere from the Kassandra Peninsula in the north of Greece and Almeria, to the French countryside in West Brittany.

They will then line-up a few properties for their clients to visit to see if they can find their dream homes.

A Place in the Sun will return in April but as of yet, no official start date has been announced.

A Place in the Sun is available to watch on Channel 4.
Source: Read Full Article