'90 Day Fiancé': Did Larissa Dos Santos Lima Call Her Co-Stars 'Jealous Women?'
Larissa Dos Santos Lima first rose to prominence during her tumultuous marriage to Colt Johnson on TLC's 90 Day Fiancé.
The 34-year-old Brazilian mom has taken a rollercoaster ride since then – from a complicated divorce and several arrests to multiple plastic surgeries, a total-body makeover, a new relationship with Eric Nichols, a move to Colorado, and a burgeoning career in the adult industry on OnlyFans.
Colt's ex-wife was recently fired from TLC, allegedly due to her involvement with adult entertainment. Larissa recently took to Instagram to share the highs and lows of both OnlyFans and reality TV – and she didn't shy away from speaking out against the 90 Day Fiancé franchise and its fans, either.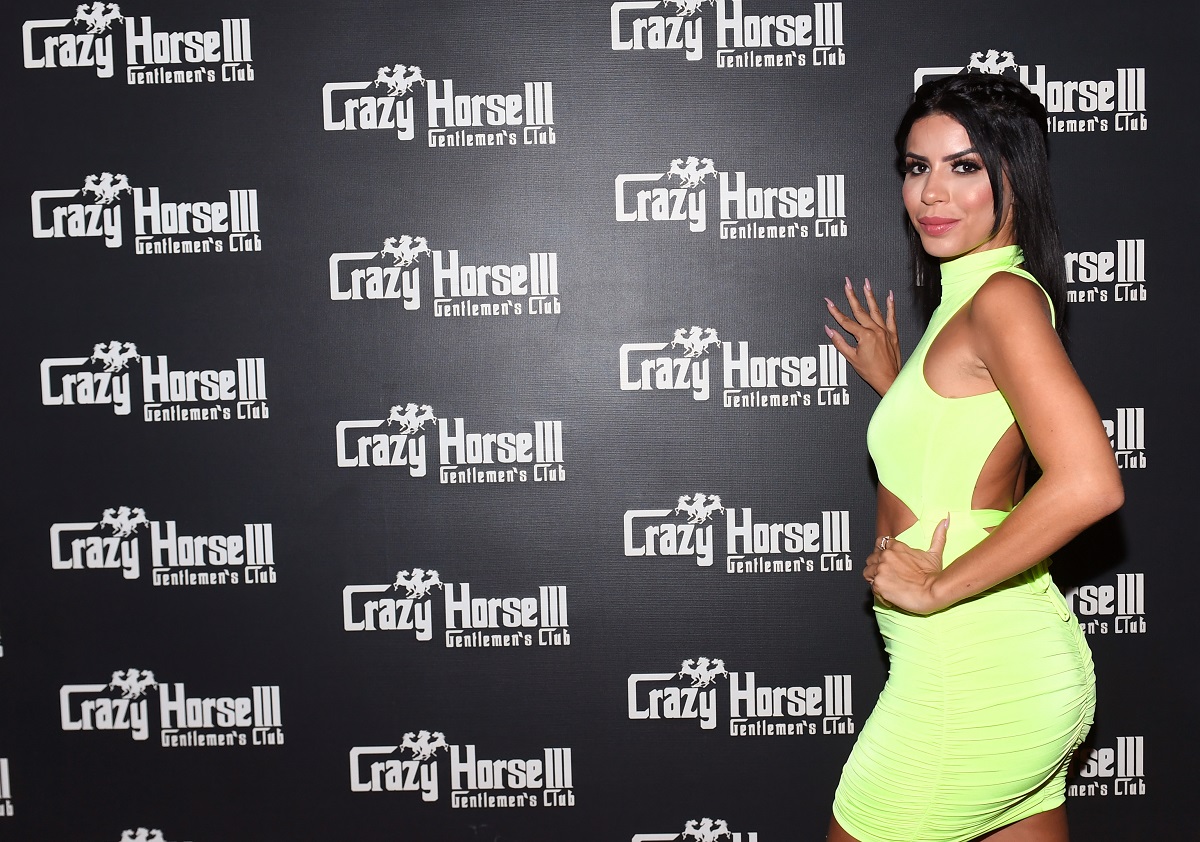 Larissa complained about the allegedly low pay on '90 Day Fiancé'
In a recent Q&A on her Instagram stories, Larissa shared the truth about the differences between OnlyFans and TLC – the good, the bad, and the ugly.
The former 90 Day Fiancé star seemed to call out the network for what they paid their cast members. The difference between what she earned on OnlyFans and what she made during her grueling filming schedule, she said, was nothing short of shocking.
"In two weeks, I made what the TV show will pay me in one year filming multiple spin-offs and a fully Happily Ever After season," Larissa claimed.
Larissa isn't the first 90 Day Fiancé cast member to complain about the allegedly low pay. Danielle Jbali, for example, claimed the cast members only get paid around $10,000 for an entire season – and many of the American cast members' foreign partners don't get paid at all unless they have a work permit.
The former TLC star said there was a 'dark side' to online adult modeling
Despite the high pay, the Brazilian beauty went on to explain, there was a "dark side" to working in adult entertainment: stolen content.
"The only problem is, porn websites, jealous women, freeloaders will try to steal your content," Larissa revealed, adding that aspiring OnlyFans models should take steps to prepare themselves and have "thick skin" as well. The former TLC star warned models to be wary of potential "exploitation" if others tried to "share their content and distribute it online."
When a curious fan wondered if her subscribers ever bullied her, Larissa explained, "Unfortunately 90 Day Fiancé has the most hateful women ever, so they leak your content, [subscribers] to steal and post online. The guys are fine I never got insulted."
Larissa didn't clarify whether she was talking about 90 Day Fiancé fans or her 90 Day Fiancé castmates. But considering her recent feud with fellow OnlyFans model Evelin Villegas, it's not impossible that Larissa was referring to the latter.
Colt's ex-wife was ultimately thrilled to have left the world of reality TV behind
Whatever reservations she might have had about her participation in the world of online adult modeling, Larissa seems to have found her niche after her stint on reality TV. When 90 Day Fiancé fans asked Colt's ex about the best parts of working for OnlyFans, Larissa had no shortage of great things to say about the platform.
"Benefits: you are your own boss," Larissa wrote. "You can live and work from anywhere. You chat daily with a lot of people that will worship you."
The influencer went on to say that she had been able to buy a house and a car in a very short amount of time after her live show on CamSoda. Larissa still sends money back to her family, especially her children, in Brazil, so the prospect of total financial independence was important to her.
What's more, Larissa said she'd "discovered more about herself" than ever before along the way. She now spent "hours every day" planning out creative photo shoots, crafting the perfect look for each snapshot or video, and creating content her fans would love.
No matter how arduous the journey might have been, it certainly seems that Larissa has come into her own via the post-TLC world of OnlyFans and social media.
Source: Read Full Article