7 Things You Totally Forgot About Season 1 of Keeping Up with the Kardashians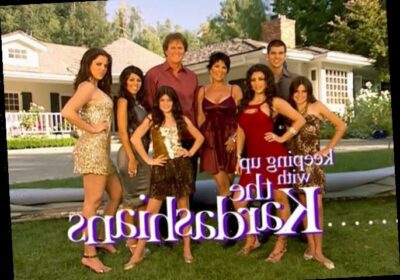 1. Kim Was the Only Super-Famous One
Kris Jenner who? All of the promotional material featured Kim — and her assets — front and center.
1

of

7
2. Khloé Got a DUI
While it seems like Khloé now holds the whole fam together with her realness and wit, there was a time when even she was a wild child. She got a DUI during the filming of the first season, and one year later, expressed her deep regret on Tyra, saying, "[W]hat I could have done is just unthinkable. I will never, ever do that again."
2

of

7
3. Kim Went on Tyra to Discuss Her Sex Tape
In an effort to teach her sisters "what not to do," Kim also appeared on Tyra … to discuss her infamous sex tape with Ray J.
3

of

7
4. Kendall and Kylie Were Actual Children
It's hard to imagine a simpler time when Kendall and Kylie were legit little ones. [Sigh] They grow up so fast …
4

of

7
5. Brody Jenner Was Not the Best Babysitter
While babysitting his half-sisters Kendall and Kylie — who were 11 and 9, respectively — he let the pre-pre-teens dance around a stripper pole (that Kim had purchased) mimicking Girls Gone Wild videos while his pal filmed them.
5

of

7
6. Rob Was a Playboy
We don't see that much of Rob anymore, but in the first season he was a veritable player. In one episode, he was about to head out to a date with a Playboy Playmate, but first he let Kourtney wax his chest.
6

of

7
7. Kris Urged Kim to Shoot for Playboy
The momager extraordinaire encouraged her daughter to just "go for it" in case the opportunity got away from her. Mother knows best?
7

of

7

Source: Read Full Article