256 'Looney Tunes' Shorts, 3 Seasons of 'The Flintstones' Removed from HBO Max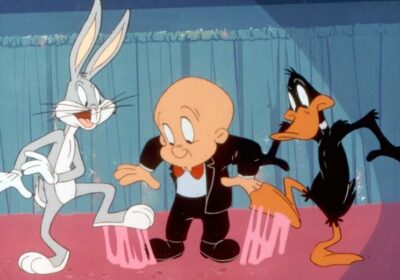 After a year of content purging and cancellations, HBO Max saved one last cull for the new year. On December 31, the streamer removed 256 "Looney Tunes" shorts and three seasons of "The Flintstones," IndieWire has confirmed.
The "Looney Tunes" shorts were marketed as "Seasons" 16-31 on the platform. Released between 1950 and 2004, the removed shorts include some of the most acclaimed in the series, such as "What's Opera, Doc?" and "Duck Amuck." Seasons 4-6 of "The Flintstones," consisting of 26 episodes each, were removed. Seasons 1-15 of "Looney Tunes," a compilation of 255 shorts released between 1930 and 1949, and the first three seasons of "The Flintstones" remain available for streaming on the platform.
The "Looney Tunes" and "Flintstones" series were licensed to HBO Max via an intra-company deal, as Warner Bros. owns both the short film franchise and the Hanna-Barbara series. According to a source, HBO Max opted not to renew the licensing agreements after they expired at the end of 2022. The earlier seasons have not been removed (yet) due to differences in timings with the deals that put them on the platform.
Since August, Warner Bros. Discovery has made waves by removing shows and films from HBO Max, in addition to outright canceling films in production or just completed, such as the Leslie Grace "Batgirl" movie. These cuts have particularly affected animated and family shows, with 200 episodes of "Sesame Street" removed, along with the removal of shows like "Infinity Train" and the cancellation of the upcoming series "Batman: Caped Crusader."
One of the main reasons for the recent cuts has been, quite simply, taxes. Due to special rules involving mergers, Warner Bros. Discovery — which formed in April 2022 after the acquisition of WarnerMedia by Discovery — was able to take significant content write offs during its first year of existence. That's just not the motivation this time, however.
In December, WBD announced plans to move several HBO Max shows from the service — including HBO originals "Westworld" and "The Nevers" — to its upcoming FAST (free, ad-supported streaming TV) channel. It's unclear if the "Looney Tunes" or "Flintstones" episodes removed from HBO Max will also make it onto that as-of-yet unnamed FAST service or if they might end up licensed to third-party platforms, which the service plans to do with other shows they have cut. It could be both.
"The Flintstones" was not a Max exclusive and the removed seasons were already licensed elsewhere. A second person with knowledge of the plans told Indiewire the lost "Looney Tunes" seasons will "likely" show up elsewhere: perhaps WBD FAST or a completely unrelated platform — or both. It's simply too soon to tell.
In addition to the FAST channel, WBD plans to merge HBO Max with Discovery+ by summer, although a specific rollout date or service name has yet to be announced.
Source: Read Full Article