10 Former Disney Channel Stars Sound Off on the Experience: The Good, The Bad and The Ugly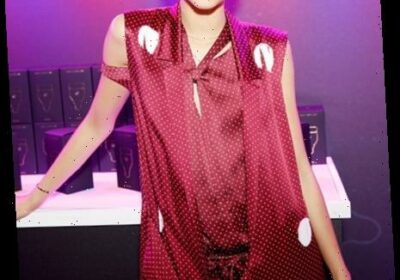 Zendaya
According to Zendaya, Disney lets young stars have a say. When she moved on to K.C. Undercover, she was able to nab a spot as a co-producer and have more creative control over the show. "Now I'm able to really have a vision," she told Yahoo Style. "I can say what I want and be assertive. I can have a really, really strong voice and presence on my own show and be listened to. That's the coolest part. I have more control; I have more freedom to make [K.C. Undercover] something that I'm proud of."
In a 2021 chat with Carey Mulligan for Variety, she doubled down on her praise for Disney after Mulligan questioned if Zendaya's work on Euphoria has cleansed her of her "Disney kid" roots.
"The thing is, I am [a Disney kid]. And to a degree, I am grateful for that," the actress said. That's where I started, and I learned so much from that experience."
"It's just kind of been this slow progression, and I am happy that it's all been to prove it to myself and not to anybody else, you know?" she added. "I embrace it a little bit. It's part of my heritage to a degree."
1

of

10
Bella Thorne
They played best friends on Shake It Up and were BFF in real life, too, but the odds were stacked against Thorne and her costar Zendaya, the former claimed.
"Zendaya and I were put in a very unfortunate position where we were kind of forced to compete against each other [during Shake It Up], which made the whole first season of the show just very awkward for us," Thorne told J-14. "We wanted to love each other, but yet we were constantly being put against each other. It was, 'Who's better at this?' and 'Who's better at that?' " Thankfully, they had a heart-to-heart at the beginning of the second season, and their friendship blossomed from there.
Thorne had more career challenges to overcome when it came time to move on from Disney. "Not only did fans pigeonhole me, but casting directors wouldn't read me anymore," she told Harper's Bazaar of her post-Disney days. "They were like, 'No, we don't want her to come in because she's so Disney.' I had to literally beg for an audition." Eventually, the actress was able to prove there is more to her than her child star past. "[A casting director] shook my hand in the audition and was like, 'I'm really sorry, I totally misjudged you, you're a great actress,' " she told the mag.
2

of

10
Christy Carlson Romano
In a 2019 essay for Teen Vogue entitled "My Private Breakdown," the former Kim Possible and Even Stevens star revealed her very personal post-Disney struggles.
Romano said that growing up in the theater and on TV sets, she developed an obsession with wanting a normal childhood, and dreamed about the perfect college experience as her chance to feel normal.
"I worked full days and would go home and be tutored in a different subject every night," she wrote. "The idea of one day having a college life became my greatest fantasy. I would watch teen movies and become intensely jealous of 'normal' kids, feeling, at my moodiest, like a misfit."
She also remembered being told that leaving acting after Even Stevensended would ruin her career.
"In retrospect, it probably did. But in my heart, I was running away from the responsibility of fame and toward a glamorized fantasy of adolescence," she said.
Romano said that she tried going back to theater after feeling like a misfit in college, but that her loneliness stayed.
"I became a bit harder-edged, binge-drank more at loud nightclubs, and started to accept the transient natures of love, sex, and friendship," she said. "Growing up, I entertained thousands of families only to feel completely lonely. People were as replaceable as they had deemed me to be. Imposter syndrome had stiff competition against my self-hatred at that point."
Thankfully, meeting her husband and growing their family turned her life around. "All that matters now is my amazing family," she said. "When I look back I can see that it's all I ever wanted."
3

of

10
Selena Gomez
Gomez, who got her big break on The Wizards of Waverly Place, said that spending her teen years on the Disney Channel wasn't all that different from how she would have spent them otherwise.
"It was a blessing," she said of her time on the network. "It was beautiful and tragic. It was everything that every teen goes through, just on a bigger scale. It literally was like high school." (In a 2017 interview with the New York Times, she reiterated that sentiment, calling it "the biggest high school in the world.")
It had an impact on the sort of work she sought after leaving, too. "Disney is a machine, and I'm grateful for it, but I feel like being part of that environment made me crave the reaction from other projects even more," she told the Times.
4

of

10
Hilary Duff
Lizzie McGuire was a huge hit — so much so that in the years after it wrapped, Duff couldn't shake the association with her Disney on-screen persona, saying in an interview with PrideSource that it was at times challenging, but ultimately a positive thing.
"As torturous as it has been at some points in my life to be Lizzie McGuire, I think that when that show came out, it was such a part of who I was, I didn't feel like I was playing a part," she said. "The writers all knew me so well and were writing things that were happening in my life and things that I would say, and I was dressing exactly like I wanted. It was so me."
5

of

10
Demi Lovato
Lovato ended up leaving her own Disney Channel show, Sonny with a Chance, to seek treatment for an eating disorder. A year after beginning her recovery, she tweeted that she was angry with the company for making light of an eating disorder on an episode of Shake It Up.
"I find it really funny how a company can lose one of their actress' from the pressures of an EATING DISORDER and yet still make joke about…that very disease….. #nice." She later added, "And is it just me or are the actress' getting THINNER AND THINNER…. I miss the days of RAVEN, and LIZZIE MCGUIRE."
Disney's PR team later tweeted that they were taking the episode out of circulation.
6

of

10
Joe Jonas
Looking back, Jonas didn't love having to act like he was much younger than he actually was on his show, Jonas, he told New York magazine. But what kept him going was the thought this was his chance to make it in the industry.
"The thing about the show was that some of the writing on it was terrible," he said. "It just ended up being some weird slapstick humor that only a 10-year-old would laugh at. I had to shave every day because they wanted me to pretend like I was 16 when I was 20 (when the show was done, I cut my hair off and grew as much of a beard as I could). We went along with it at the time, because we thought Disney was our only real shot, and we were terrified that it could all be taken away from us at any moment."
7

of

10
Raven-Symoné
Symoné is now open about her sexuality, but back in her Disney days, she says she felt she needed to hide it because of her fame — and her career on the Disney Channel.
"I knew I couldn't say it out loud because 'Oh my god, Little Olivia is gay? This is crazy!' " she said. "I had the number one show on Disney, I had multiple albums, I was on tour with 'Nsync. People had bucket lists, my bucket list was finished at 18. I didn't want to deal with that." She never thought she'd come out because "my personal life didn't matter," she said. "It was only supposed to be sold as the Raven-Symoné brand."
8

of

10
Miley Cyrus
She became a superstar on Hannah Montana, and even though she had her dad by her side, it wasn't all positive memories of the show for Cyrus: She told Marie Claire that being on the series messed with her body image.
"I was told for so long what a girl is supposed to be from being on that show," said Cyrus. "I was made to look like someone that I wasn't, which probably caused some body dysmorphia because I had been made pretty every day for so long, and then when I wasn't on that show, it was like, 'Who the f–k am I?' "
She also told Harper's Bazaar that it forced her to grow up quickly, leading her to act more childish as she entered adulthood. "I was an adult when I was supposed to be a kid," she said. "So now I'm an adult and I'm acting like a kid."
9

of

10
Dylan Sprouse
Sprouse said that ultimately, his experience with Disney was a positive one — and that usually, he had creative freedom. But it ended when he and his twin brother, Cole, tried to pitch a new spin for their show The Suite Life to studio execs — who weren't on board with the idea.
"[We thought], 'If we're going to do one last season, it's going to be on our terms. We're going to produce it, and it will be a setup for a new show," he said. "It would [also have] set up all the cast and crew we worked with for six years so they wouldn't lose their jobs over our decision to go to college. They pitched us our idea, in Miami, with Selena Gomez. And Cole and I turned to each other … we basically laughed in their face and walked out. That was the last meeting we had with Disney. We were just like no, that was the end."
10

of

10

Source: Read Full Article