Unvaccinated Novak Djokovic asks for special permission to play Sunshine Double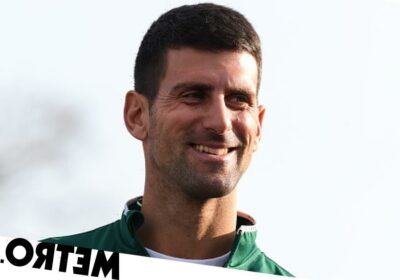 World No.1 Novak Djokovic has confirmed he has requested special permission to play the 2023 Sunshine Double despite being unvaccinated.
Foreign travellers must be fully vaccinated against coronavirus to enter the United States but Djokovic has consistently refused to take the vaccine, which means he could miss both Indian Wells and the Miami Open yet again.
The 22-time Grand Slam champion did not play either event last year due to his Covid-19 stance and has not appeared at Indian Wells since 2019.
Djokovic has been labelled an 'anti-vax poster boy' for his views and was also unable to feature at last year's Australian Open and US Open for the same reason.
But the 35-year-old – fresh from winning the 2023 Australian Open last month – is now looking to return to the United States to play the Sunshine Double, with Indian Wells and the Miami Open starting on March 6 and March 20 respectively.
'Everything is currently in the process,' Djokovic said at his training ground in Belgrade on Wednesday.
'I am really thankful to the Indian Wells and Miami tournament [officials] and community for their support publicly, and they would like me to be able to play in their tournaments.'
'Obviously, Steffi Graf is one of the biggest legends of our sport, both men's and women's tennis, and someone that I truly admire and respect,' Djokovic said.
'So, of course, it's very flattering that I am able to equal her record and obviously have a possibility to break it as well the next week.'
Source: Read Full Article