The women's bracket will be revealed Monday night. Here's a preview.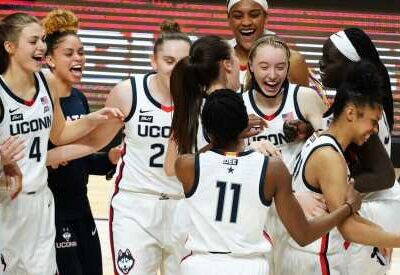 The women's bracket will be announced on Monday in a selection show airing at 7 p.m. Eastern on ESPN. The usual elite teams will be there — but others have a real shot to win a championship this year.
Blue-chip programs have again ruled the season. Six of the top 10 teams in The Associated Press poll have won at least one title; only two have never been to a Final Four.
But the high rankings of perennial contenders like Stanford, Baylor, Louisville and, yes, UConn obscure the fact that there's a much more level playing field at the top of the game than there has been in years, as evidenced by the split votes for the No. 1 spot.
UConn is the only team in the top 25 with just one loss, but the Huskies played a relatively easy schedule. Among their peers at the top, there is no clear front-runner, which sets the stage for tight Elite Eight matchups.
Just hours before the scheduled announcement of the women's bracket, UConn announced that its coach, Geno Auriemma, had tested positive for the coronavirus on Sunday. The Huskies are expected to travel to the tournament without him while he isolates at home.
Source: Read Full Article