Tennis Channel Broadcaster, ATP Board Member Justin Gimelstob Denies Multiple Accusations Of Violence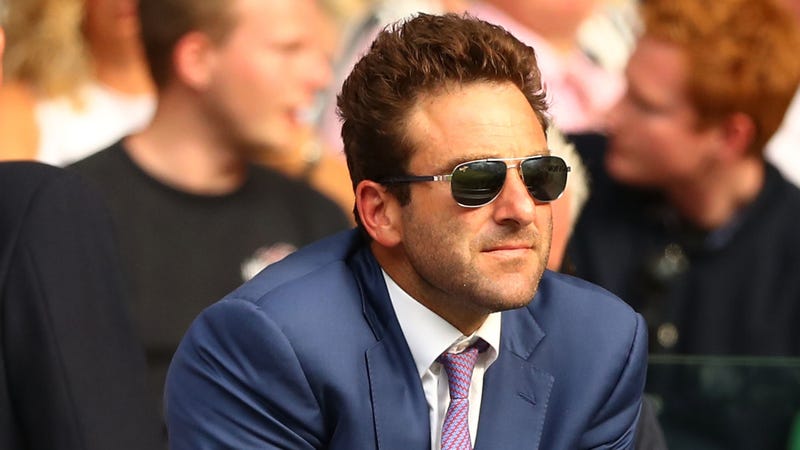 Justin Gimelstob, a broadcaster for Tennis Channel, one of six board members of the men's ATP Tour, and a well-connected figure in the tennis world, has been implicated in several allegations of violence. Most recently, Gimelstob was arrested on suspicion of felony battery on October 31, after an incident in West Los Angeles in which Gimelstob, while dressed as a pilot from Top Gun, allegedly attacked venture capitalist Randall Kaplan.
This is how Kaplan, a former friend of Gimelstob's described the incident in a request for a temporary restraining order, via The Telegraph:
"At 6.20pm [on Hallowe'en] somebody attacked me from behind, knocked me to the ground, pinned me down and punched me in the face and head more than 50 times in front of many witnesses. During this assault, he continuously screamed, 'I am going to ——ing kill you' while continuing to punch my head and face."
The Telegraph also laid out a pattern of previous accusations of violence by Gimelstob. Both his estranged wife Cary and a friend named Kris Thabit filed restraining orders against Gimelstob, accusing him of assaults in 2016. (Gimelstob later filed restraining orders against both of them in return.) Witnesses at a paddle tennis tournament in 2017 said Gimelstob, disagreeing with a call, laid hands on fellow participants and had to be restrained:
"As I walked back he said, 'If you start something, I am going to f—ing finish with my left arm. I will hit you.' And at the next changeover, I was wiping my face on a towel when he called me a f—-t and said, 'That towel suits your feminine quality.'"
Though this situation has yet to gain much traction in the traditional tennis media—which probably speaks to Gimelstob's influence there—figures as prominent as Lleyton Hewitt have publicly called on the ATP to act.
Advertisement
Gimelstob is a player representative on the ATP Board of Directors, the sport's governing body, which has yet to issue any comment on the situation. Membership on that board, however, is at the mercy of the ATP Player Council, a group that consists mostly of current players intended to advocate for player's interests. (In early November, the Council voted to remove ATP Board member Roger Rasheed due to his vote on pay structure, so they can do this kind of thing if a majority of its 10-person group is in favor.) Per The Telegraph, the player council intends to have a conference call this week to discuss the allegations against Gimelstob.
Previously, Gimelstob was a player on the ATP Tour, and later, coach of John Isner. Back in September, before the recent accusations, USTA play-by-play commentator Mike Cation noted that Gimelstob's behavior on the court could get out of hand:
Advertisement
Through an attorney, Gimelstob has maintained his innocence with regard to all these accusations. He's on $50,000 bail and has a court hearing scheduled for December 12.
Source: Read Full Article