Swimming: S'pore fell short of expectations at Tokyo Olympics, admits SSA president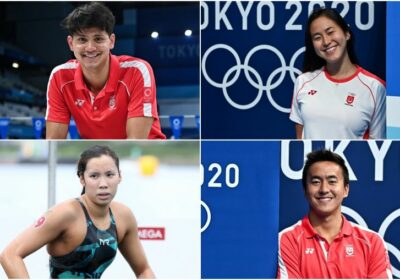 SINGAPORE – The performance of the Republic's swimmers at the Tokyo Olympics fell short of expectations, admitted Singapore Swimming Association (SSA) president Lee Kok Choy, and the association takes responsibility for this given its plans were "not optimised".
Despite this, Lee told The Straits Times on Friday (Oct 22) that there is evidence to suggest that the SSA is making progress and has targeted to do better at the 2024 Paris Games.
Please subscribe or log in to continue reading the full article.
Latest headlines and exclusive stories
In-depth analyses and award-winning multimedia content
Get access to all with our no-contract promotional package at only $0.99/month for the first 3 months*
*Terms and conditions apply.
Join ST's Telegram channel here and get the latest breaking news delivered to you.
Source: Read Full Article