Nelson Piquet 'banned from F1 paddock for LIFE' after vile racist abuse of Lewis Hamilton | The Sun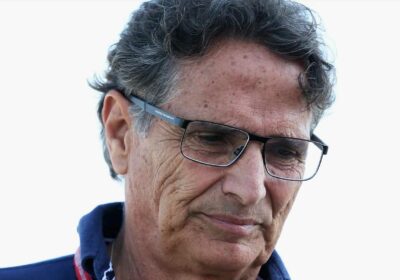 EX-FORMULA ONE champion Nelson Piquet will never be allowed back in the paddock after using a racist slur against Lewis Hamilton, it has been claimed.
Multiple F1 sources claim Piquet will be banned for life after calling Hamilton the N-word during a controversial interview in Brazil, which surfaced on Tuesday.
The three-time world champion used the derogatory term while discussing the collision between Sir Lewis and Max Verstappen at the 2021 British Grand Prix.
The 69-year-old addressed the controversy and issued a groveling apology for what he says was an "ill thought out" comment.
Hamilton urged F1 chiefs for drastic change to end that sort of attitude in the sport.
The seven-time world champion wrote on social media: "It's more than language.
Read More on F1
Piquet 'banned from F1 paddock' as he apologises for racist Hamilton slur
Russell says F1 fame doesn't sit right and 'it's strange' when he is recognised
"These archaic mindsets need to change and have no place in our sport.
"I've been surrounded by these attitudes and targeted my whole life. There has been plenty of time to learn. Time has come for action."
F1 chiefs have spoken out in support of Hamilton insisting that racist language "has no part in society".
A statement read: "Discriminatory or racist language is unacceptable in any form and has no part in society.
Most read in Motorsport
SLUR SHAME
Who is Nelson Piquet, and what did he say about Lewis Hamilton?
Piquet 'banned from F1 paddock' as he apologises for racist Hamilton slur
Verstappen girlfriend likes post backing dad after racist slur against Hamilton
Hamilton backed by Mercedes pal Russell who slams Piquet for racist comments
"Lewis is an incredible ambassador for our sport and deserves respect.
"His tireless efforts to increase diversity and inclusion are a lesson to many and something we are committed to at F1."
Source: Read Full Article