NCAA admits women's tourney facilities lacking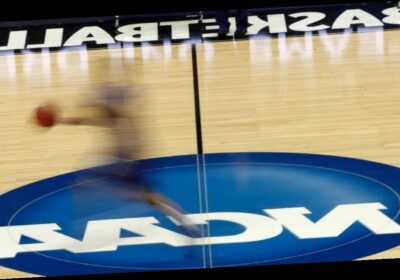 Mechelle Voepel covers the WNBA, women's college basketball, and other college sports for espnW. Voepel began covering women's basketball in 1984, and has been with ESPN since 1996.
The NCAA said it was "actively working" to enhance existing resources for teams at the women's basketball tournament in San Antonio after social media posts showed a vast difference between weight-training facilities for the women and for the men's tournament in Indianapolis.
Arizona women's coach Adia Barnes said the difference was "not acceptable."
Stanford sports performance coach Ali Kershner posted a Tweet on Thursday showing side-by-side photos of a large conference-center room filled with weights at the men's tournament and a small weight tower at the women's tournament.
"In a year defined by a fight for equality," Kershner wrote, "this is a chance to have a conversation and get better."
Kershner and other strength coaches for women's teams also posted that the weight and conditioning accommodations that are supposed to be improved by the Sweet 16 are also inadequate.
NCAA vice president for women's basketball Lynn Holzman released a statement on the situation early Thursday evening.
"We acknowledge that some of the amenities teams would typically have access to have not been as available inside the controlled environment," Holzman said. "In part, this is due to the limited space, and the original plan was to expand the workout area once additional space was available later in the tournament.
"However, we want to be responsive to the needs of our participating teams, and we are actively working to enhance existing resources at practice courts, including additional weight training equipment."
Barnes said she was very surprised at the large difference between the men's and women's weight-training facilities. She said what the men had looked like "a full Olympic training center" that dwarfed the weights available for the women.
"To me, there was no thought [put] into that, and I don't think there should be such a big disparity," said Barnes, whose Wildcats are the No. 3 seed in the Mercado Region. "The fact is, when I look around the convention center where we just left, there's plenty of room. There's plenty of open areas, which I've walked through.
"I think that's just not acceptable. Someone dropped the ball on it. It's fine; we can fix this. There's nothing to do but fix it, because it's not right. I was embarrassed when I saw it."
Barnes, who has led the Wildcats back to the NCAA tournament for the first time since 2005, spoke on a video call Thursday and expressed gratitude and excitement about receiving a contract extension Thursday through 2025-26. But she also said this NCAA tournament weight-room disparity is another example of issues that athletes and teams in women's sports face.
"There's just a lot of things that have to change," she said. "But it takes people like me that were pro players being a voice for things to change. There's a lot of voices out there. People care now. The fact that the NCAA responded so fast, I think that's good. That's meaningful."
Source: Read Full Article