Meet the New Voice of Baseball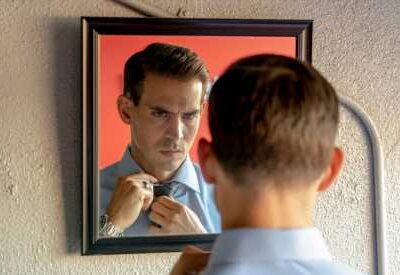 LOS ANGELES — The basketball game was postponed in the morning, meaning Joe Davis would not be on the air in the afternoon. This was in January in Ann Arbor, Mich., not far from his childhood home, but Davis kept his evening flight and headed early to the airport. If he could not call a game, why pass up a free day to study?
In two months, Davis would get the job of his dreams: the lead play-by-play voice for baseball on Fox, replacing Joe Buck, who left for ESPN. Buck has called the last 20 All-Star Games, but on Tuesday at Dodger Stadium, Davis gets the assignment. He'll be the lead voice for the World Series, too.
Davis, 34, has never been to an All-Star Game and has never worked the World Series. But it is safe to assume that nobody, at any age, has prepared more diligently for the chance. That afternoon at the airport lounge in Detroit, Davis watched four baseball broadcasts on his iPad — regular season and World Series, Buck and Vin Scully and Al Michaels.
He took notes, longhand on lined paper, as if he were still a student at Beloit College in Wisconsin preparing for a test:
"Never oversells — good to remember."
"He was masterful, but he was masterful in ordinary ways, ways that I know how to execute: preparation, energy, curiosity, command."
"Botched it! In Game 7! Great reminder not to be too hard on myself on mistakes."
Davis has not made many on his path to filling the chairs of industry titans. He has been the full-time television voice of the Dodgers since Scully retired after the 2016 season, his 67th with the team. Now he takes over at Fox for Buck, who called the World Series 24 times, more than twice as many as any other television play-by-play man.
"I don't think there will ever be another scenario where you replace someone like Vin Scully, and then you replace someone like Joe Buck," said the Hall of Fame pitcher John Smoltz, Fox's lead baseball analyst. "So that's not going to bother or scare him."
Buck prepared for a broadcasting job all his life, tagging along at work with his father, Jack Buck, the Hall of Fame voice of the St. Louis Cardinals. Davis is the son of a high school football coach and, naturally, played quarterback through college. But he knew by eight years old that his future would be in the booth.
That was in 1996, when Gary Thorne enthralled Davis with a commanding voice that seemed to elevate the majesty of the Stanley Cup finals on ESPN. It was also Buck's first year calling the World Series, and Davis can readily recite some of his memorable calls through the years.
"It's just amazing, the little wrinkles he's always ready for, and it never feels scripted from him," Davis said of Buck. "When the moment happens, he captions it and captures it and gets out of the way."
3 Announcers, 3 Dodgers Walk-Offs
Tyler KepnerListening to the calls
3 Announcers, 3 Dodgers Walk-Offs
Joe Davis joined the Dodgers' broadcast team in 2015 and took over the lead job in 2017 after Vin Scully retired.
3 Announcers, 3 Dodgers Walk-Offs
Tyler KepnerListening to the calls
Joe Buck left Fox for ESPN after calling 20 All-Star Games. He had handled play-by-play duties in the World Series 24 times.
3 Announcers, 3 Dodgers Walk-Offs
Tyler KepnerListening to the calls
Vin Scully's Hall of Fame career saw him move from Brooklyn to Los Angeles with the Dodgers. He retired after the 2016 season.
Source: Read Full Article