Lydia Jacoby of the U.S. upsets Lilly King in the 100-meter breaststroke.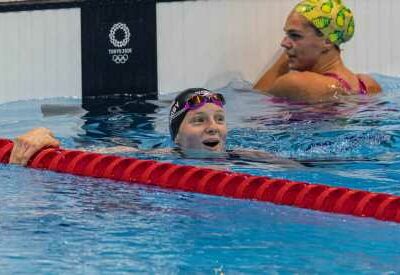 By Scott Cacciola
TOKYO — As expected, an American woman was edging ahead in the women's 100-meter breaststroke on Tuesday morning.
But the American was not named Lilly King, the defending Olympic champion and world-record holder. Instead, in the race of her life, Lydia Jacoby, a 17-year-old Alaskan, tapped the wall first and then gazed toward the scoreboard at the Tokyo Aquatics Center. It took her a nanosecond to register the result.
"Insane," she said.
Women's 100-Meter Breaststroke
Source: Read Full Article