I played against Jose Mourinho – I really hate him and hope Feyenoord take revenge on Roma | The Sun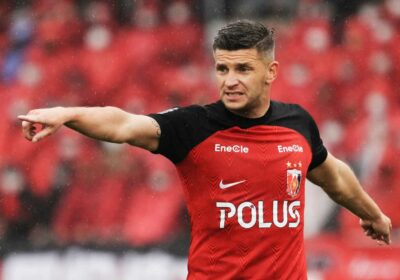 FORMER Feyenoord star Bryan Lissen has revealed his hatred of Jose Mourinho after losing against his Roma side in last year's Europa Conference League final.
The two finalists meet tonight in the Europa League quarter-final with Feyenoord seeking revenge.
Lissen is desperate for the Dutch side to win, and admitted he has been a little tense in the lead-up to the clash.
But unfortunately for the forward he will have no impact on the game as he moved to Japanese side Urawa Red Diamonds last summer.
However he still hopes his old side can go all the way and win the Europa League after despatching Mourinho's Roma.
In an interview with Voetball International he said: "I have to be honest, I really hate Mourinho.
READ MORE IN FOOTBALL
Football free bets: Get £40 bonus when you stake £10 with William Hill
Jonjo Shelvey offered John Legend £50k to sing at his wedding, but was REJECTED
"I'm also a sore loser. So obviously one could have predicted how the final would go. We went down 0-1 and the whole farce came to light.
"I hope Feyenoord take revenge just for me tonight. I'm tense, a little more than usual. It must be revenge for all the players who are gone from the squad.
"I want them to advance and to win the Europa League final."
Roma became the first side to win the Europa Conference League when they beat Feyenoord 1-0 in the final.
Most read in Football
Rodriguez's Olympiacos deal RIPPED UP with ex-Real Madrid star now a free agent
Vincent Kompany is Tottenham's No1 target to replace Antonio Conte
Man Utd bidder pulls out of takeover race and blasts Glazers for lack of respect
Mane 'punches Bayern team-mate in lip' in huge bust-up after Man City defeat
HOW TO GET FREE BETS ON FOOTBALL
And they could fancy their chances of more European success this season, though will have to overcome the likes of Manchester United, Juventus and Bayer Leverkusen to put their name on the trophy.
Source: Read Full Article