Host asks female winner of prestigious soccer award if she knows how to twerk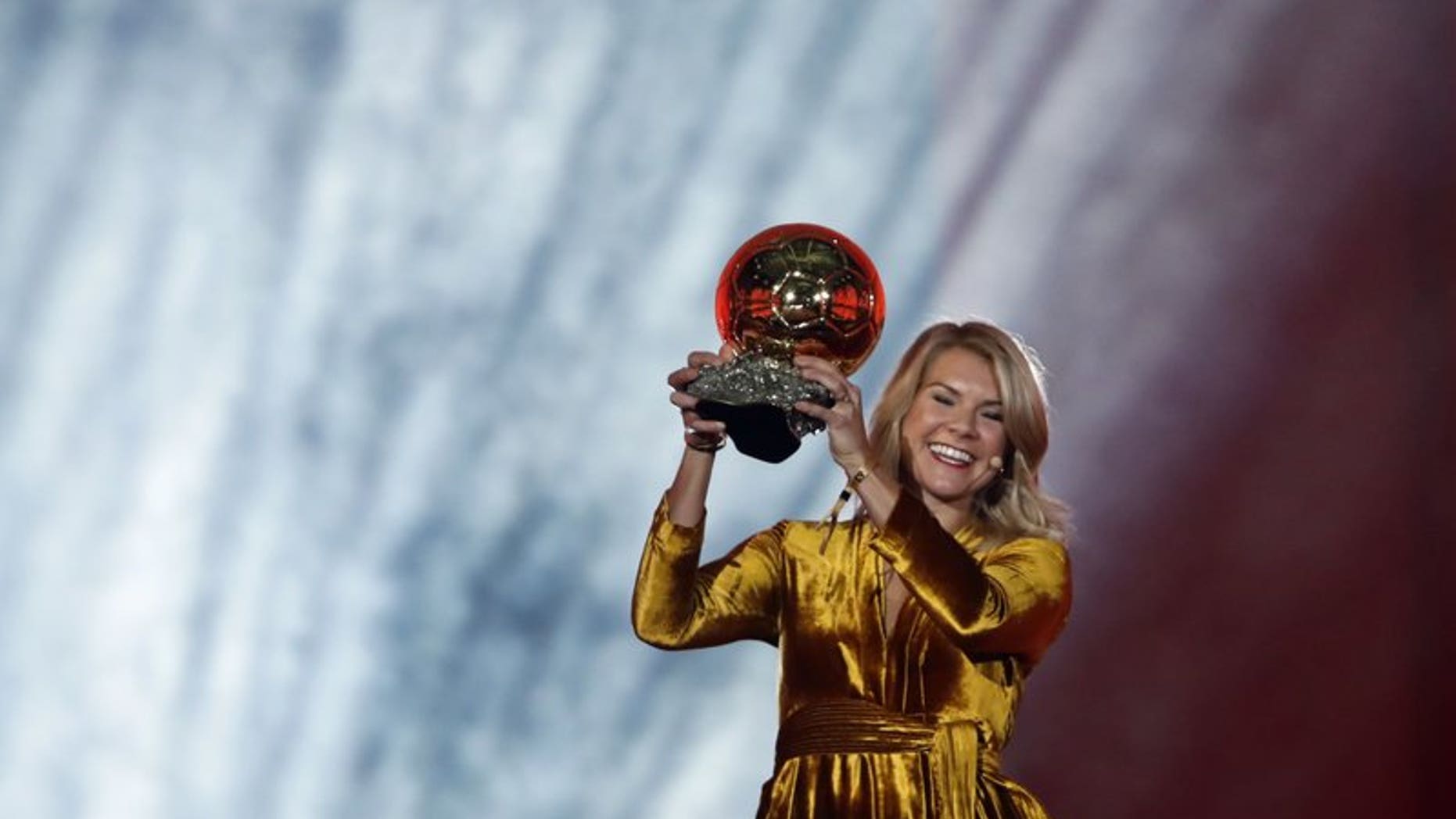 Olympique Lyonnais' Ada Hegerberg celebrates with the Women's Ballon d'Or award during the Golden Ball award ceremony at the Grand Palais in Paris, 
((AP Photo/Christophe Ena))
The landmark female soccer player's victory of one of the most prestigious soccer's awards in Paris on Monday was ruined by the ceremony host's sexist question whether she knew how to twerk.
Ada Hegerberg, a 23-year-old Norwegian soccer player, made history after she became the inaugural winner of women's the Ballon d'Or, an award given to the world's best players.
But French DJ Martin Solveig, who hosted the ceremony, then asked Hegerberg, who just gave a powerful acceptance speech and encouraged young girls to play soccer, "Do you know how to twerk?"
"No," Hegerberg fired back at the host, prompting outrage for the sexist question from high-caliber athletes.
"Another example of the ridiculous sexism that still exists in sport," tennis star Andy Murray wrote on Instagram. "Why do woman [sic] still have to put up with that s—? What questions did they ask Mbappe and Modric? I'd imagine something to do with football."
"To everyone who thinks people are overreacting and it was just a joke. It wasn't," he continued. "I've been involved in sport my whole life and the level of sexism is unreal."
"This is an absolute joke," Lindsey Horan, a United States women's team midfielder wrote on Twitter. "Congrats and you do not deserve this."
But Hegerberg didn't let the host's comment spoil the evening, saying she wasn't upset and he apologized for the remark.
"I wasn't upset," she told The Associated Press. "He came to me after the situation and he apologized, but I didn't take it as that at all."
Solveig went to Twitter to apologize for his remark, saying he was "amazed" by the comments he received in response.
"I didn't mean to offend anyone and I didn't know that this could be seen as such an offense, especially if you consider the sequence in total," he said. "This was a joke — probably a bad one."
Hegerberg said in her acceptance speech that the award is a step in the right direction for women's soccer and encouraged young girls to play soccer.
"It is a huge step for women's football and the work you have put down is such an important thing for women's football and together we will make a difference," she said.
"I would like to end this speech, with some words to young girls all over the world. Please believe in yourself."
The Associated Press contributed to this report.
Source: Read Full Article