Buffalo Bills player separated from official during heated confrontation after game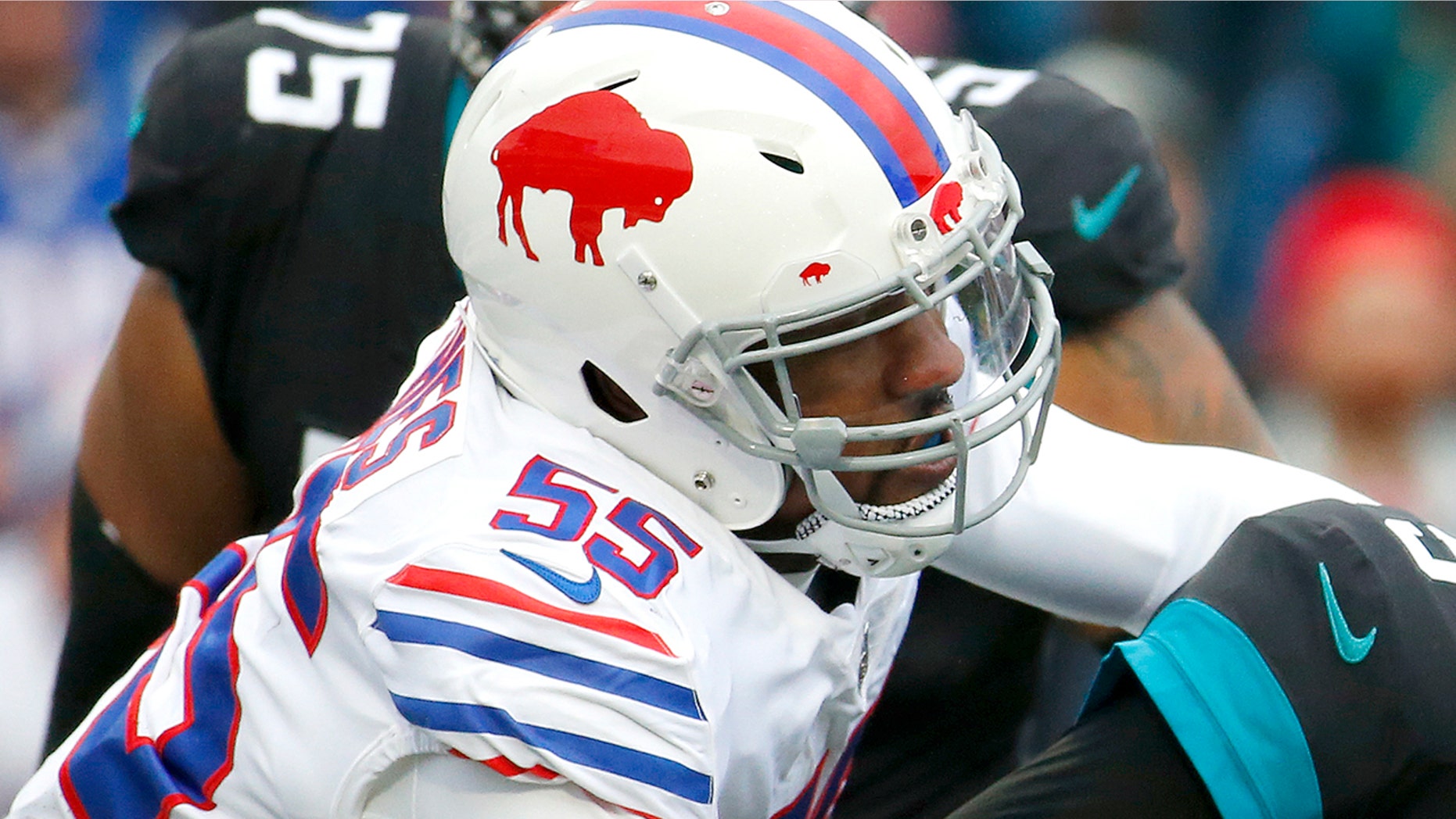 Buffalo Bills defensive end Jerry Hughes confronted an official Sunday after a loss to the Miami Dolphins.
(AP Photo/Jeffrey T. Barnes)
Buffalo Bills defensive end Jerry Hughes appeared to confront an unidentified official after Sunday's loss to the Miami Dolphins.
Hughes was seen on video yelling at an official in the tunnel of Hard Rock Stadium and accused the official of calling him a "b—h."
Hughes had to be restrained by a teammate and a staff member.
"Trust me. I'll catch you, guaranteed" Hughes yelled, according to Spectrum News.
WARNING GRAPHIC LANGUAGE
As Hughes began to walk off, he could be heard saying, "I'm going to knock his a—out when I see him. I'm going to hurry up and get dressed. He called me a b—h."
Hughes didn't appear to want to talk about the incident in the locker room. He denied having an altercation with the official and told reporters he "did not recall" whether some official called him an offensive word during the game, according to ESPN.
"Who did? I did what?" Hughes said. "What did I say? If I did go up to the official, what did I say?"
When the nine-year veteran was told there was video of the incident, Hughes responded he would "love to see the video."
The NFL launched an investigation into the incident.
The Dolphins defeated the Bills 21-17.
Source: Read Full Article