You're storing eggs wrong – as one part of the fridge should be avoided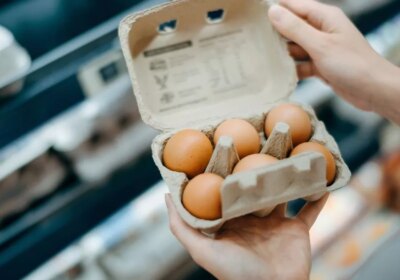 Many Brits have eggs at home. They're a staple ingredient that can be used to whip up a number of easy, tasty and affordable dishes.
They may come in handy when trying to cook up a storm on a time limit, but they can be tough to keep fresh. They're an ingredient many people will want to make last for as long as possible.
But do they belong in the fridge, the cupboard or on the unit in an egg bowl? It's a question many of us ponder over, but few know the answer to.
READ MORE: Aldi launches first ever pizza delivery service for new Domino's inspired range
Keep up to date with all the latest food stories by the Lifestyle team
An expert recently said exactly where they should be kept for ultimate freshness. Food safety expert Sylvia Anderson told GB News: "Eggs should be stored in the fridge, ideally at a temperature between 0°C and 5°C. The fridge helps slow down the growth of bacteria and prevents the eggs from spoiling quickly."
According to price comparison site idealo.co.uk, up to 33% of people don't store their food correctly, and this results in the items going off faster than normal. This means the place food commonly ends up is in the bin.
If you know the best ways to store your produce then you should be able to cut back on waste. It will help your food to last for longer, so stop putting your eggs in the door or at the back of the fridge.
Sylvia added: "Ensure that the temperature inside your fridge remains consistent. Fluctuations can cause condensation on the eggshells, which can facilitate the growth of bacteria.
"Avoid placing eggs near the back of the fridge where temperatures can be colder. Store eggs in the main body of the fridge, not in the door."
She also noted the door is actually the warmest part of the fridge, as the temperature goes up and down when it's opened and closed. This is why some professionals also say you should avoid putting the milk in the door section too.
Many other foods are also best kept in the fridge for optimum freshness, and these include bananas and potatoes.
Want all the biggest Lifestyle news straight to your inbox? Sign up for our free Daily Star Hot Topics newsletter
Source: Read Full Article