You Can Get A Free Warm DoubleTree Cookie Tomorrow — Even If You're Not A Guest
Live a little bit of life and you'll discover some of the most wonderful things can be found in the most unexpected of places. Try asking someone about their hometown hidden gem and you'll understand. On a bigger scale, the DoubleTree by Hilton is a good example of this. Hotel chains likely do not inspire thoughts of exquisite cuisine, but that is where this specific line differs. DoubleTree hotels create what is bound to be some of the best chocolate chip cookies you have ever tasted. Now for the sweetest news: you can score a free cookie at Doubletree Hotels on National Cookie Day, even if you're not a guest!
Chewboom reports DoubleTree by Hilton hotels will celebrate National Cookie Day by offering free cookies to everyone at the chain's 357 nationwide locations on Tuesday, Dec. 4. To take part in the sugar-filled celebration, all you have to do is stop by any DoubleTree by Hilton location on Tuesday, and you'll walk away with warm DoubleTree Cookie in hand.
Normally, you would have to be a paying guest at the hotel to enjoy the brand's complimentary cookies. However, in the spirit of the holiday season (National Cookie Day being the biggest holiday, naturally), DoubleTree by Hilton is extending the offer to anyone who needs a sweet fix.
Just look at how irresistible they are, with a tall bottle of milk and that carefully-placed holly sprig.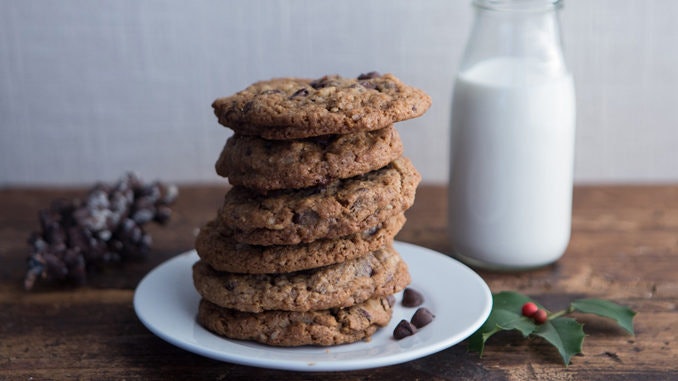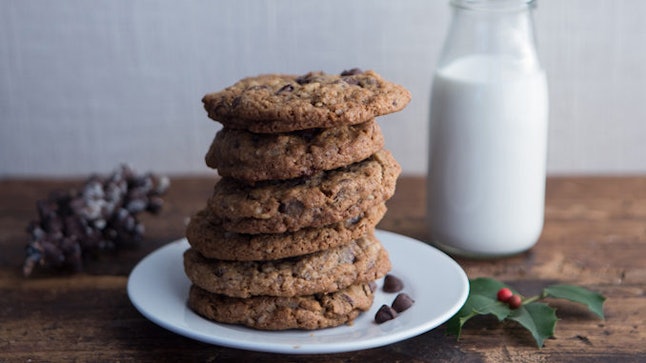 Free food fanatics know this isn't the first time DoubleTree Hotels have encouraged everyone to enjoy a cookie. In fact, it isn't even the first time this year the brand has offered said promotion. In August, DoubleTree by Hilton hotels also commemorated National Chocolate Chip Cookie Day by offering free cookies to anyone who wanted one. Arguably the most surprising aspect of this story is not DoubleTree Hotels' generosity, rather the fact there are so many cookie-themed holidays in such a short period of time.
Chewboom also reported that the chain offered free cookies for almost two weeks(!) last winter during its 12 Days of Cookies celebration. Whether this will happen again this year remains to be seen.
In August, Chef Roger Maune became the inaugural DoubleTree by Hilton Chief Cookie Officer. In a statement, Chef Maune said, "My new role as the first-ever DoubleTree by Hilton Chief Cookie Officer is truly the sweetest job in the world. Every day, I see appreciation in guests' faces as I welcome them with a smile and warm DoubleTree Cookie."
The same month, DoubleTree by Hilton also announced a new cook(ie) book called Start with Cookies. It features 29 recipes from DoubleTree by Hilton hotels from 16 different countries around the world, all off which incorporate the hotel's signature cookie in unique and inventive ways. You can find the digital version of the book for free here.
The actual recipe for DoubleTree's chocolate chip cookies is a guarded secret, so recreating the treat at home is unlikely. Though, if you just HAVE to have a DoubleTree cookie, you can order some dough online from doubletreecookies.com. But, the trek to a DoubleTree tomorrow is definitely worth it; you'll be treated for your travels.
Source: Read Full Article