Wow, Kevin Hart Just Stepped Down as Oscars Host Over His Homophobic Tweets
Kevin Hart has officially stepped down as host of the upcoming Oscars after refusing to apologize for a series of homophobic tweets he made several years ago. On Thursday, the comedian revealed that The Academy had given him an ultimatum: apologize for the tweets or say bye to his hosting gig.
View this post on Instagram
I know who I am & so do the people closest to me. #LiveLoveLaugh
A post shared by Kevin Hart (@kevinhart4real) on
A few hours later (after plenty of backlash), Kevin stepped down from his position as host, re-thought his decision not to apologize, and issued a formal response.
I have made the choice to step down from hosting this year's Oscar's….this is because I do not want to be a distraction on a night that should be celebrated by so many amazing talented artists. I sincerely apologize to the LGBTQ community for my insensitive words from my past.
I'm sorry that I hurt people.. I am evolving and want to continue to do so. My goal is to bring people together not tear us apart. Much love & appreciation to the Academy. I hope we can meet again.
At this time, it's unclear who's stepping in for Kevin—but Busy Philipps is out here volunteering.
I AM AVAILABLE. https://t.co/dEhc71u6pA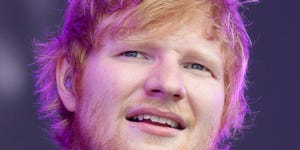 Source: Read Full Article