'Woman opposite keeps flashing me – day or night, she's there touching herself'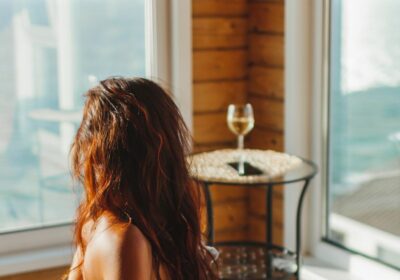 The woman opposite keeps flashing at me.
I look out of my window at various times of the day and night and she is there – smiling and touching herself.
She is always in the nude. I can see everything. I've never waved or flashed back because I don't know what her game is.
READ MORE – 'My girlfriend fixes orgies for us – things in our hot tub will make your eyes water'
What message is she trying to send? Does she want me to go round and bed her?
I've no idea if she's single or if this is a con. Could our connection be the start of something exciting?
I've been single for a while and could do with some fun.
JANE SAYS There is no connection. She is playing games and winding you up.
Buy yourself a pair of net curtains or blinds and don't acknowledge her.
You have no way of knowing how stable she is or what her agenda might be. She could be trying to frame you.
Write down everything that has happened so far and keep a diary in future.
If she continues to make a spectacle of herself, you may need to contact the police.
If you're unhappy about being single, then get out there and meet real people face to face.
I was a selfish boozer
I deeply regret embarrassing and worrying my long-term partner.
Last year, I lost my way. I was drinking too much, staying out late and cheating.
I experienced "lost weekends" where I woke up 48 hours after leaving home not knowing where I was.
I stole from her purse and used her debit card too. Things came to a head when I had a bad fall and was taken to A&E.
I sobered up and now I feel so guilty.
She is willing to forgive me, she doesn't deserve this.
JANE SAYS: It's important you concentrate on getting strong again.
You are fortunate to have such a wonderful woman, so cherish her.
In the future, you can show your love by good deeds, kind acts and clean living.
None of us are robots, we all do stupid things but it's learning from those mistakes that counts.
Everyone deserves to be loved and everyone deserves a second chance.
You have every right to a decent future so believe in yourself. Check alcoholics-anonymous.org.uk for valuable advice and support.
READ NEXT:
Experts claim period sex can give you better orgasms and improve lubrication

'People think porn is dirty but we deserve recognition at the Oscars'

'Being a porn star isn't what people think – I went a year without sex'

'I'm not shy about flaunting body in lingerie – I have great boobs so why not'

For more lifestyle stories, sign up to the free Hot Topics newsletter here
Source: Read Full Article