Will There Be Zombies In 'Stranger Things' Season 3? This Episode Title Has Fans Convinced
Netflix delivered an early holiday gift to Stranger Things fans when it surprisingly revealed all of the upcoming third season's episode titles. We still have months to go until the season finally arrives and we can make sense of these clues, but viewers have already cracked away at what the ambiguous titles could mean. Will there be zombies in Stranger Things Season 3? One particular episode title has fans wondering if the living dead will join the Demogorgon in Hawkins soon.
In a video released on Stranger Things' official Twitter account on Dec. 9, the series revealed each of the eight Season 3 episode titles. Thanks to a previous reveal, we already knew that Hawkins' new Starcourt Mall will play a significant role next season, but the title lineup confirmed this again via the troubling finale name "The Battle of Starcourt." While the earlier episodes also have their own suspicious secrets to consider (who is Suzie?), the penultimate title particularly caught the attention of Stranger Things fans theorizing on Reddit.
According to the video, the second-to-last episode is titled "The Bite," and given the show's fascination with gory folklore, viewers are wondering if the title hints at the possibility of zombies appearing in Season 3. Reddit user Rubix89 wrote:
In case you're not up to date with late 20th-century horror films, Dawn of the Dead is a 1978 flick that IMDb describes with the following:
Between alluding to a crucial bite and emphasizing the importance of the local mall, Season 3 of Stranger Things definitely seems to be modeling itself after this movie. As fans on Reddit pointed out, the Duffer Brothers, aka the creators of Stranger Things, have also named Dawn of the Dead director George Romero as a key influence on Season 3. Seeing as the finale is teasing a showdown at the mall, the Stranger Things kids are definitely facing some trouble beyond the long food court lines this season.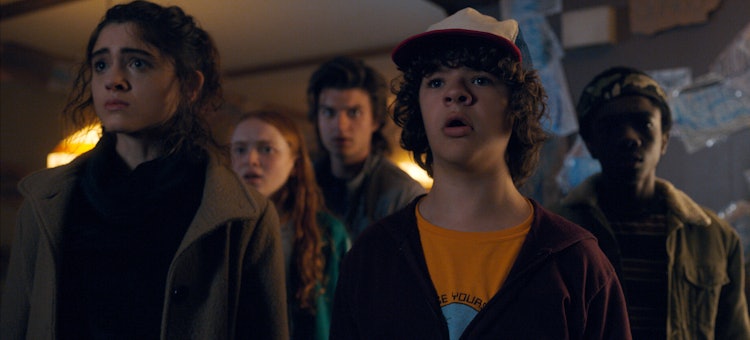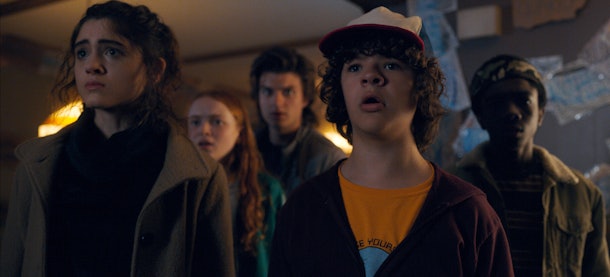 As with any threat introduced on Stranger Things, we can likely expect any and all zombies to stick around for awhile. One fan's interpretation of earlier Season 3 episodes, "The Case of the Missing Lifeguard" and "The Sauna Test," also totally validates the guess about zombies' role. User RahulBhatia10 writes:
We've yet to see an official Season 3 trailer, but with footage of the Starcourt now publicized and episode titles revealed, here's hoping that a full promo is out soon. Will it play to the tune of the zombie-filled "Thriller"?
Season 3 of Stranger Things premieres on Netflix in 2019.
Source: Read Full Article