Troubled building authority could lose statutory powers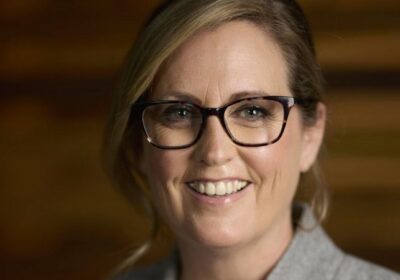 Save articles for later
Add articles to your saved list and come back to them any time.
The troubled Victorian building regulator could be taken back into the state planning department under one of the changes mooted to resolve concerns it is not meeting its legal obligation to oversee the industry and has a toxic workplace culture.
Sue Eddy resigned as chief executive of the Victorian Building Authority (VBA) on Thursday, as revealed by this masthead on Wednesday, after the regulator's repeated failures came under the spotlight.
Sue Eddy has resigned as chief executive of the Victorian Building Authority.
Planning Minister Sonya Kilkenny has been reviewing the authority's governance and performance, and The Age has confirmed that one of the options being discussed is to move the VBA into the Department of Transport and Planning.
Four government and industry sources said the possibility, which would remove the board and turn the statutory authority into an agency, has been floated in stakeholder meetings for months.
Discussions are still in the early stages and the possibility of moving the VBA into the department is just one option.
Troy Olds, the president of the Australian Institute of Building Surveyors (AIBS), said the VBA should be completely dismantled instead.
Andrea Holden, partner of the late Rob Karkut.Credit: Scott McNaughton
"We need to look forward now. It's clear that the VBA's brand is so badly damaged it can't continue to exist in its current form. The organisation needs to be dismantled," Olds said.
"The AIBS met with the minister, Sonya Kilkenny [on Thursday], and we were extremely encouraged by her positive attitude towards reforming the building industry in Victoria. Broadly those reforms look like improving outcomes for consumers of building services in Victoria – anything that benefits consumers also benefits building surveyors."
Andrea Holden, the partner of the late Rob Karkut — one of the regulator's most experienced and respected building inspectors — will lead a memorial outside the VBA's Melbourne office on Friday, to mark the 12-month anniversary of his death by suicide.
A WorkSafe investigation into Karkut's death found pressure on building and plumbing inspectors to meet ambitious targets set by the Andrews government made the authority an unsafe workplace.
The collapse of home builder Porter Davis in March exposed gaps in the VBA's enforcement of domestic building insurance requirements. Builders were frequently avoiding or delaying their responsibility of obtaining the insurance for residential builds valued at more than $16,000.
On May 1, after intense scrutiny on failures to enforce the law, the VBA and Consumer Affairs Victoria jointly emailed builders to remind them of their responsibilities.
"A reminder to building practitioners about domestic building insurance," said the email, obtained by The Age.
"As a building practitioner, you have obligations to your clients to have a valid domestic building insurance (DBI) policy before taking a deposit or any other money."
Opposition homeownership spokeswoman Jess Wilson said the fact the email had to be sent showed the VBA was aware builders might not be complying.
"Home buyers and home builders who have lost deposits deserve better than a gentle email reminder from a regulator asleep at the wheel," Wilson said.
"But it's clear the VBA is a toothless tiger in need of a complete overhaul. The Andrews government must commit to a comprehensive and independent review of Victoria's building regulator."
Just three practitioners were reprimanded last year for failing to comply with domestic building insurance, and only one in 2020-21. A total of 24 practitioners were disciplined for DBI breaches over the past five years, half of them in 2017-18.
Planning Minister Sonya Kilkenny.
The Age and 60 Minutes this week further revealed inspectors were completing virtual audits rather than physically attending construction sites despite legal advice that by doing so, the VBA might breach its requirements under the state's Building Act.
Greg Smith, a former deputy president of the Fair Work Commission, also led an independent inquiry into alleged bullying and cultural issues, but only one of his two reports have been released.
A separate audit has been under way by Nous Group, of a $350,000 contract signed by the VBA last year, to ensure "appropriate workload management" of plumbing officers and building inspectors.
Kilkenny has been meeting with the VBA, industry stakeholders, unions and an expert review panel to reform the industry, and enhance consumer protections and public confidence.
"I have been considering the VBA's performance of its important regulatory functions and have sought advice from my department regarding the governance and management of the VBA," Kilkenny said in a statement.
"I will have more to say once I have received and considered that advice."
Eddy, who was in 2022 reappointed for another five years, told staff last Friday she would be taking personal leave due to a family matter. However, staff were told at a meeting on Thursday that she would not return.
Chief risk officer Dr Todd Bentley is the VBA's acting chief until a permanent replacement is appointed.
Master Builders Victoria interim chief executive Michaela Lihou wished Eddy well and reinforced the need for a well-resourced regulator to fully deliver its responsibilities.
"We believe – and have argued in our forthcoming budget submission to the state government – that the VBA deserves more resourcing and support, and we certainly hope that whoever takes over Ms Eddy's role receives the appropriate resources and staff to improve the shortfalls that the VBA has suffered," Lihou said.
With Jewel Topsfield
Lifeline 13 11 14; Beyond Blue 1300 224 636.
The Morning Edition newsletter is our guide to the day's most important and interesting stories, analysis and insights. Sign up here.
Most Viewed in Politics
From our partners
Source: Read Full Article