Top dogs in the Tory Party: Gavin Williamson joins exclusive pet-owning gang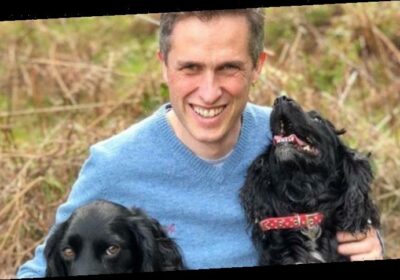 When you subscribe we will use the information you provide to send you these newsletters.Sometimes they'll include recommendations for other related newsletters or services we offer.Our Privacy Notice explains more about how we use your data, and your rights.You can unsubscribe at any time.
At TeamDogs, our brand new sister site, we don't do politics – we love big and small breeds equally, and if you vote to let your pup sleep on your bed that's entirely up to you – but we couldn't help but notice that another Cabinet minister has recently become a dog owner. Mr Williamson, the Education Secretary who has faced calls to resign over his handling of schools reopening during the pandemic, told a group of pupils during a visit that he has bought a puppy to boost his spirits.
Join our brand new website TeamDogs now.
When you get there, make sharing a picture of your dog in our Top Dogs feed your very brilliant first job.
Maybe when you've done that, leave a recommendation to help fellow dog owners in the TeamDogs community.
"The one thing about pets is that they always seem to be pleased to see you, especially dogs. So I think that sort of combination of family and dogs are probably the things that keep you sane," Mr Williamson told the children.
That's one sentiment Team Dogs can entirely get behind! Before becoming a puppy parent, Mr Williamson shared several pictures on his social media with dogs he had met around his constituency, including a lost one rescued by his office team.
He also famously had another pet – a tarantula called Cronus that he kept on his desk in Westminster when he was Tory chief whip.
His team at the Department for Education have yet to reveal what breed Mr Williamson adopted, nor his puppy's name, but he is not the only high-level politician who finds comfort in a canine companion.
At the very top, Prime Minister Boris Johnson has a rescue dog named Dilyn who was abandoned by puppy farmers after being born with a wonky jaw. Dilyn has featured on the No 10 Christmas card and at Downing Street events with Mr Johnson's fiancee Carrie Symonds. He's also been seen on walks with the PM, who has been on a fitness kick after recovering from Covid-19.
Next door at No 11, Chancellor Rishi Sunak shared on Instagram that he's a fan of Dilyn too, writing: "Best Furriend: I enjoyed the last couple of days out and about with this little fellow" beside a picture of him laying on the ground with the Jack Russell-cross. Mr Sunak also said his two daughters love to play with the No 10 dog.
Former chancellor Sajid Javid had his own dog when he lived in Downing Street. Cavapoo Bailey even featured in his campaign video to become leader of the Tory party in 2019, expertly catching a ball.
Chancellor of the Duchy of Lancaster, Michael Gove, has three pets and his journalist wife Sarah Vine keeps the world up to date with their antics on Twitter.
Snowy, the family's Bichon Frise, was runner-up in the 2014 Westminster Dog of the Year competition, losing out to Robert Flello and his German Shepherd Diesel.
Snowy also made headlines when it was suggested he had been 'married' to Lola, George Osborne's dog. The Goves also have a Lhasa Apso cross named Muffin and another puppy named Monkee.
Health Secretary Matt Hancock has a long-haired miniature dachshund with the grand name of Hercules, while Transport Secretary Grant Shapps reportedly has two dogs named Mr Crumble and Tequila.
Communities Secretary Robert Jenrick has a poodle cross named Toffee who gets to sit on the sofa next to his ministerial red box, and who he declared on Instagram was his "minister without pawt-folio".
Finally, former chief whip Mark Harper has two rescue Labradors named Chase and Sophie that came from the Forest of Dean Dog Rescue in his constituency. Mr Harper says Chase (sitting) and Sophie (laying down), keep him fit with all their demands for walkies.
Source: Read Full Article