These 'Life-Size 2' Easter Eggs Will Make You Want To Keep Reliving Your Childhood
Although Tyra Banks was the heart and soul of the 2000 TV movie Life-Size, it was still disappointing that her then-kiddie counterpart Lindsay Lohan couldn't appear in this month's Freeform sequel because of scheduling conflicts. Lohan didn't sport her trademark red locks to reprise her role as football-playing Casey Stuart, but these Life-Size 2 Easter eggs assured eagle-eyed fans that Eve hasn't forgotten her special friend or drifted from another special friend named Tyra.
This post contains spoilers for Life-Size 2. Set in the present day, Life-Size 2 introduced party girl and newly minted CEO Grace Martin (Francia Raisa), the daughter of the Marathon Toys founder who created the Eve doll. With her mother now in prison, Grace hasn't taken her responsibilities very seriously, and she isn't too bothered when her staff suggests discontinuing the Eve line to save money. But when Grace finds an old magical book among her mother's things, it's clear that something very familiar to viewers is about to happen.
Although it mostly veered away from replicating Life-Size's more emotional moments, Life-Size 2 included several sneaky details for both fans of the first movie and Banks' long stint as the host of the CW reality competition America's Next Top Model. It's hard to imagine a world before Banks taught us to smize and strike a pose, but the original Life-Size aired before America's Next Top Model was even a blip on our radars. While freaking out about references to Casey in the sequel, you also might've picked up on some ANTM homages, and we've laid out all of Life-Size 2's clever Easter eggs below.
1

Casey Sends Grace's Mom Her Spellbook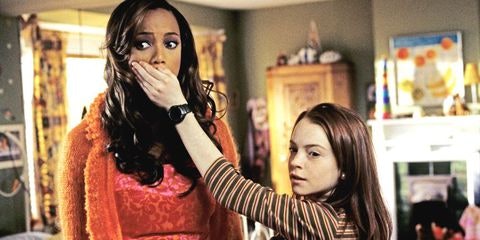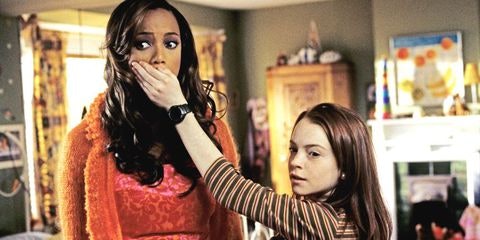 In the first movie, Lohan's Casey tracked down a book of magic with instructions on how to resurrect someone. Still mourning the loss of her mother, she followed these steps in hopes of bringing her back, but unknowingly brought her unwanted Eve doll to life instead.
When Grace finds the spellbook in a box of her mom's items years later, she spots a photo of Casey in her football uniform inside. Turns out that Casey sent the book to Grace's mother after her experience with Eve, writing inside, "This book changed my life. Maybe some other little girl could use it." Although Grace only recited the resurrection spell to appease her neighbor Lex, it worked just as it did last time, bringing Grace's own doll back to life the next day.
2

Eve Mentions "H 2 T" In Her "Be A Star" Remix

While the original "Be A Star" song says, "Dress her up from her head to her toe," good old Tyra probably hadn't coined the abbreviation "H2T" at that point. In the song's Life-Size 2 remix, Eve uses the phrase, "Dress me up from H2T." The term showed up on later seasons of America's Next Top Model as a reminder for contestants to use their entire body while modeling, but it didn't quite catch on as well as the fellow Tyra-ism "smize" did. While watching the sequel, anyone who can tell their Jays apart probably picked up on this not-so-subtle shoutout to what really made Tyra Banks a household name.
3

Grace's Eve Calls Casey's Eve In Sunnyvale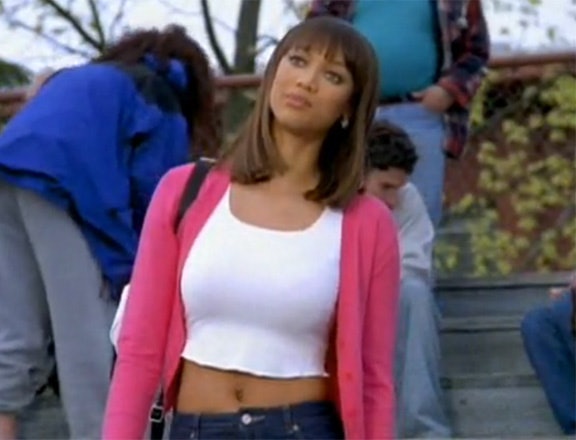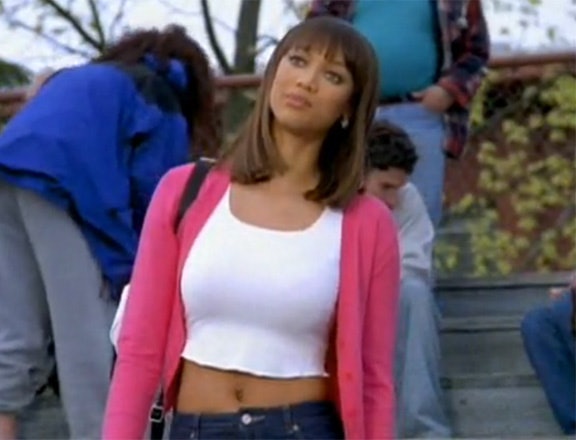 Clarifying that the Eve seen with Grace wasn't actually the doll from Life-Size, Eve calls Sunnyvale headquarters when Grace refuses to believe she's her doll come to life. The Eve who answers her has the same shoulder-length hairstyle that "Eve 2.0" eventually debuted in Life-Size. When Grace's Eve shares her doubts about saving the doll line, the Eve in Sunnyvale says she never gave up when helping Casey. Connecting the movie to the first film but still helping it stand on its own, the scene cleared up any confusion about who each Eve doll really is.
4

Casey's Eve Quotes *That* 'ANTM' Blowup

Seriously, a world before Tyra Banks starred on America's Next Top Model was ages ago. Even if you've never watched an episode of the modeling competition, you've probably come across the host's infamous scolding of an newly eliminated contestant in Cycle 4. As she finally lost her temper with the girl for laughing off her exit, Banks screamed, "I was rooting for you, we were all rooting for you, how dare you!"

The moment is the stuff of memes despite airing when "tweet" was just what a bird said, and Banks and the Life-Size 2 writers clearly decided to poke fun at the scene's quotability. While on the phone with Grace's Eve, Casey's Eve wants her to snap out of her self-doubting funk. She declares, "I am rooting for you, we are all rooting for you, how dare you doubt yourself!"
5

Grace Designs Quarterback Eve For Casey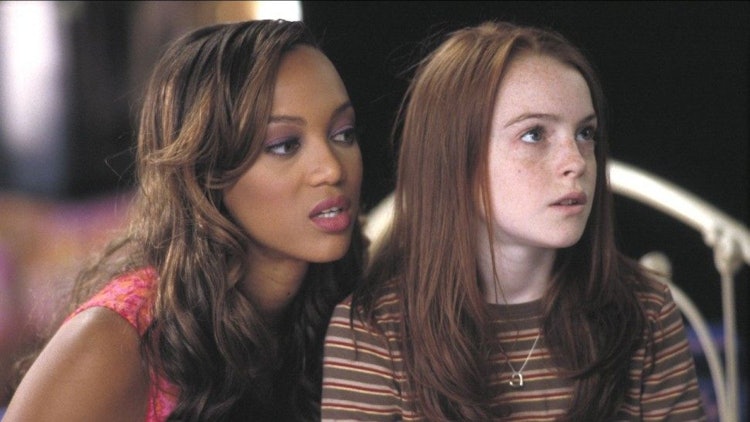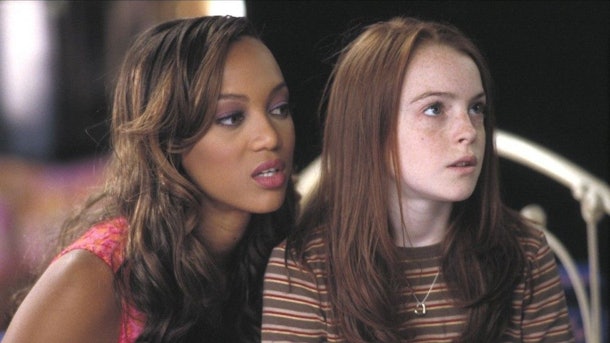 At the end of the movie, ousted CEO Grace crashes the Marathon Toys board's meeting to debut her vision of an Eve doll perfectly tuned for 2018. Among the new models the neighborhood kids introduce is Quarterback Eve, which Grace says is for Casey. As a girl playing the position on her school team, Casey definitely broke boundaries, and while we probably will never see an in-character reaction from Lohan, I'm sure she's proud.
Did you catch any other throwbacks to Life-Size or America's Next Top Model?
Source: Read Full Article