'The Traitors' Season Two Greenlit By BBC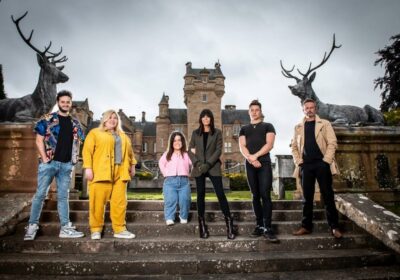 Smash hit gameshow The Traitors has been renewed for a second season by the BBC.
In one of the least surprising bits of commissioning news of the year so far, the pubcaster has opted to greenlight a 12-part series two of the Claudia Winkleman-hosted gameshow in which a group of 'faithfuls' try and smoke out three 'traitors' while living in a castle. The group compete in challenges and each night one is 'banished' from the castle and another is 'murdered' by the 'traitors'. The word-of-mouth hit was all the British TV industry could talk about over Christmas, coming in for praise for its high-octane drama, diversity and range of authentic contestants.
Related Story
UK Star Presenter Reveals He 'Could Have Died' In Horror Bicycle Crash
The show attracted more than 3M viewers per episode overnight for the BBC when it aired around Christmas time and was the biggest new series for young people of the year, according to the BBC. Produced by Studio Lambert in the UK, the original Dutch format has been selling around the world, most recently airing on Peacock in the U.S, where it is hosted by Alan Cumming.
Stephen Lambert, CEO of Studio Lambert, says: "We were delighted so many viewers of BBC One and BBC iPlayer loved the first season," said Studio Lambert CEO Stephen Lambert.
"They told us they enjoyed the drama and entertainment of watching our players judge each other, often leaping to false conclusions, but also forming alliances and real friendships. We're excited to be making a second season with Claudia as together we build on the success of the first."
BBC Head of Entertainment Kalpna Patel-Knight praised the "ambitious and bingeable hit."
More details will be announced in due course. The original version was created by Marc Pos, developed by All3Media's IDTV & RTL Creative Unit and produced by IDTV. All3Media International is distributing the format worldwide and will sell the tape for both UK and US versions. Executive producers for Studio Lambert Scotland are Mike Cotton, Sarah Fay and Toni Ireland, and the production executive is Abi Lambrinos.
Watch a reveal video featuring Winkleman here
Must Read Stories
SAG-AFTRA Leaders, Producers & Others Sound Off About Upcoming Contract Talks
'Quantumania' Worst Drop For MCU Title; 'Cocaine Bear' Gets Higher, Baby; 'Jesus' 3rd
How Universal Hooked Moviegoers On Elizabeth Banks' Campy Horror Comedy
Woody Harrelson's Chaotic Monologue; Donald Trump Vs. Ohio Train Wreck; 'Whale' Spoof
Read More About:
Source: Read Full Article