The Richest Entertainment Companies In Hollywood, Ranked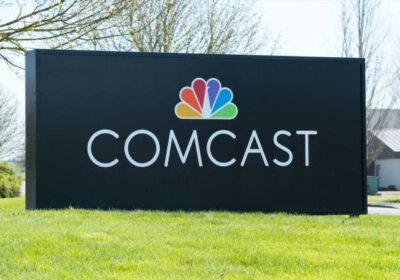 The entertainment industry has always stood as a powerhouse, with Hollywood at its epicenter. Over the years, numerous entertainment companies emerged, each contributing to the growth and development of the industry. These giants like Comcast, Warner Bros, and Walt Disney, among others, have built multi-billion dollar companies. These companies have not only shaped the landscape of entertainment but have also amassed incredible wealth in the process.
Entertainment companies have redefined the boundaries of success as titans in the entertainment world, from iconic film studios to music powerhouses and streaming giants.
10

Metro-Goldwyn-Mayer Studios – $8.5 Billion

Metro-Goldwyn-Mayer Studios, commonly known as MGM, was founded in 1924. This American entertainment company has a rich history of producing some of the most legendary films, including Gone with the Wind and the James Bond franchise. In 2022, Amazon made a record $8.5 Billion acquisition of MGM Studios, as reported by The Hollywood Reporter. MGM continues to captivate audiences with its exceptional storytelling and cinematic excellence.
9

Paramount Global – $11 billion

Paramount Global, formerly known as ViacomCBS, established itself in 2019 following the merger of CBS Corporation and Viacom. The company owns Paramount Pictures, one of the oldest film studios in Hollywood. This renowned American film studio has contributed immensely to the industry, producing iconic films like The Godfather, Titanic, the blockbuster Transformers series, and the recent Top Gun: Maverick starring Tom Cruise. Titanic, released in 1997, is the highest-grossing Paramount movie to date, with a worldwide gross of over $2.2 Billion. With an annual revenue of approximately $30 billion, Paramount Global's current valuation is $11 billion.
8

Universal Pictures – $12.8 Billion

Comcast Corporation owns Universal Pictures as a subsidiary. The company, founded by Carl Laemmle in 1912, has produced many successful films, including Jurassic Park, E.T. the Extra-Terrestrial, and the Fast & Furious franchise. Universal Pictures achieved a peak annual revenue of around $4.2 Billion in 2022, as per Zippia, and is currently valued at an impressive $12.8 billion. With its vast array of successful movies, Universal Pictures has solidified its position as a dominant force in the film industry.

RELATED: The Exorcist Reboot: Universal Pictures Bet $400 Million On The Horror Movie
7

Live Nation Entertainment Inc. – $15.8 Billion

The merger of Live Nation and Ticketmaster formed Live Nation Entertainment Inc. in 2010. The company is a global leader in live entertainment, producing concerts, festivals, and other events. Some of its most notable productions include Coachella, Lollapalooza, and Bonnaroo. Live Nation Entertainment currently boasts a valuation of $15.8 billion with an approximate annual revenue of $15.1 billion, as reported by Investopedia.
6

Fox Corporation – $16.2 Billion

Founded in 1985, 20th Century Fox has been at the forefront of broadcasting, producing popular television shows such as The Simpsons and Empire. The Walt Disney Company acquired 21st Century Fox in 2019, giving rise to the Fox Corporation. The company operates several television networks, including Fox News Channel, Fox Business Network, and Fox Sports. Fox Corporation currently rakes in annual revenue of around $14.9 billion and is valued at a staggering $16.2 billion.
5

Warner Bros. Discovery Inc. – $30 Billion

The merger of WarnerMedia and Discovery Inc. in 2021 led to the creation of Warner Bros. Discovery Inc. The company owns several popular television networks, including HBO, CNN, and Cartoon Network. Some of its most successful productions include Game of Thrones, Harry Potter, and The Dark Knight. Warner Bros. Discovery's annual revenue is reported to be around a monumental $41.35 billion, as reported by Macro Trends.
4

Universal Music Group NV – $42.7 Billion

Universal Music Group NV, a global music corporation with a vast catalog of iconic artists and record labels, holds a remarkable valuation of $42.7 billion. Founded in 1934, Universal Music is the world's largest music company and represents many artists, including Taylor Swift, Drake, and The Beatles. The valuation of the Universal Music Group currently stands at a whopping $42.7 Billion and generates annual revenue of approximately $10.4 billion.
3

The Walt Disney Company – $148.59 billion

Walt Disney and Roy O. Disney founded The Walt Disney Company in 1923. It is a global entertainment conglomerate with several iconic brands like Disney, Pixar, Marvel, and Lucasfilm. Its most popular productions include The Lion King, Frozen, and the Star Wars franchise. The Walt Disney Company is a juggernaut in the entertainment industry, with annual revenue exceeding $86.9 billion and a humongous valuation of $148.59 billion.
2

Netflix Inc. – $151 Billion

Netflix Inc. revolutionized how audiences consume entertainment with its staggering valuation of $151 billion. Established in 1997 by Reed Hastings and Marc Randolph as a DVD-by-mail service, Netflix swiftly transitioned into a streaming giant, offering a vast library of films, television shows, and original content. The company has produced numerous popular original series and films, such as Stranger Things, The Crown, and The Irishman. Netflix is currently one of the largest entertainment companies in the world, with an annual revenue of approximately $32 billion.
1

Comcast Corporation – $240 Billion

Ralph J. Roberts founded Comcast Corporation in 1963 as a global media and technology company. The company owns several subsidiaries, including NBCUniversal and Sky Group. Its popular productions include Saturday Night Live, The Office, and Downton Abbey. Comcast Corporation leads the list with an earth-shattering valuation of $240 Billion paired with a $104 Billion annual revenue.

In conclusion, these ten entertainment companies have amassed incredible wealth and played a significant role in shaping the entertainment industry. Their contributions to Hollywood and the global entertainment landscape are undeniable, and their continued success is a testament to their enduring impact on the entertainment world. Comcast Corporation stands out with a valuation of $240 Billion, making it the richest entertainment company Hollywood has ever seen.

READ NEXT: The $10 Trillion Giant: Here's How BlackRock Became The Biggest Company In The World

Sources: Macro Trends, Investopedia, Zippia, The Hollywood Reporter

Source: Read Full Article