The question everyone's asking: Would you survive a zombie apocalypse?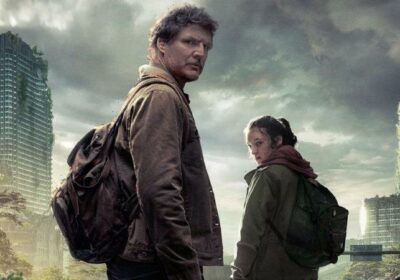 When relaxing at home with a loved one, settling in with a cup of tea or glass of wine or a big bowl of spaghetti, there's nothing better than turning to each other and saying tenderly, "Do you think that you'd survive that, or no?"
I'm talking, of course, of the experience of watching a zombie apocalypse show, which is a genre of TV that tends to inspire a lot of conversation. No matter how outlandish the premise, how unlikely it is that your neighbours might one day develop a taste for brains, it's hard not to project yourself into that universe and figure out how you'd escape supernatural danger. (In my house, the conversation generally turns to "what job would you do in the apocalypse?" which just shows how global financial crises and recessions have poisoned our millennial brains.)
Another apocalypse: The Last of Us.
The latest zombie show to prompt your dinnertime debate is HBO's The Last of Us, based on a 2013 video game of the same name. Your mileage may vary on live action screen adaptations of video games (though if you were one of the five people who went to see Super Mario Bros. in the cinema in 1993, there's no judgment here) but you should definitely make an exception for this one.
Starring Game of Thrones alumni Pedro Pascal (who will also be reprising his role in The Mandalorian on Disney+ in March) and Bella Ramsey (last seen in Amazon Prime's Catherine Called Birdy), The Last of Us is largely set 20 years after a mass fungal infection kills vast swaths of the world or leaves them as violent hosts eager to spread the sickness to other people. Joel (Pascal), an ex-construction worker who has been hardened by the things he's had to do to survive, is tasked with smuggling 14-year-old Ellie (Ramsey) to a rebel group who believe that her physiology holds the key to a vaccine.
Aside from some chilling cold opens and brief flashbacks, the show thus far hasn't focused too much on the world falling apart, but on the re-building: in Boston, where Joel and Ellie start their journey, there are communities living in a quarantine zone which is tightly controlled by the authoritarian Federal Disaster Response Agency, or FEDRA. People have been assigned jobs and apartments – but the jobs include burning the bodies of the infected, and the apartments often shake with the impact of terrorist attacks from rebels opposing FEDRA.
There's no shortage of zombie dystopian stories on TV, which is probably thanks to The Walking Dead. When it premiered in 2010, it was expected by some to be a niche program that would only attract fans of the original comic. By its third season, the series was attracting the highest ratings of any show on cable television. It's also spawned three spin-offs (and counting) and has been running for 11 seasons. (If you're in the mood for another sprawling series, try Netflix's Kingdom – a South Korean period horror where a zombie epidemic is sweeping through medieval cities.)
The Walking Dead: more than niche.Credit:Josh Stringer/AMC
For some, the subject matter of The Last of Us may still hit too close to home – think casual radio chat about mysterious viruses proliferating overseas, images of empty supermarkets and sombre scientists saying the word "virus" again and again on TV. It's funny how even in fantastical shows, previously well-worn tropes now have an extra sting.
There are some scenes in The Last of Us that have that video game vibe about them – moments where the characters have to make it past a zombie-infested building which have the feeling of moving from one level to the next. But there's also moments of intense vulnerability and tenderness.
This week's episode Long Long Time stars Nick Offerman (Parks and Recreation) as Bill, a well-resourced survivalist who finds that the isolation of the pandemic is to his liking, and Murray Bartlett (The White Lotus) as Frank, a man alone and desperately looking for shelter. After the grit of the first two episodes, showing how everything fell apart and the mangled version of society that has remained, the third takes the same timeline and makes the apocalypse a sort of meet cute, celebrating the joy and domestic delight of companionship amid the backdrop of the end of the world.
It's heartbreaking (if you don't like crying in front of other people, watch it on a laptop with your head under the covers) but it's unlike other apocalypse shows we've seen. The Last of Us isn't just fixated on thrilling us with a jump scare, but seeks to celebrate the bonds that can be found in between the terror. Not much survives, but love can.
If that appeals to you, then I'd also suggest giving Station Eleven on Stan* a go. Based on Emily St. John Mandel's 2014 book of the same name, the 2021 miniseries follows several interconnected people as they navigate a flu that collapses civilisation. That premise may feel too much like March 2020 for some tastes, but the story is overwhelmingly one of hope: how chaos can bring out the best in people, how art is essential when simply surviving is "insufficient", and how love and connection are the base notes of humanity. Not bad for an apocalypse show.
The Last of Us is now streaming on Binge.
* Stan is owned by Nine, the owner of this masthead.
Find out the next TV, streaming series and movies to add to your must-sees. Get The Watchlist delivered every Thursday.
Most Viewed in Culture
From our partners
Source: Read Full Article