The gourmet guide to going gluten-free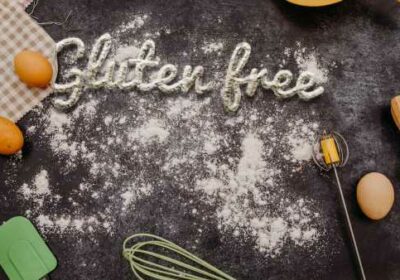 With Coeliac Awareness week coming up very soon, I felt inspired to explore the ever-growing world of gluten-free alternatives to staples like bread, pasta, cakes and snacks.
According to Coeliac New Zealand there are as many as 100,000 Kiwis living with coeliac disease, a condition that means the person is rendered very ill if they eat foods containing gluten.
Fortunately, there are some wonderful, delicious and even superior gluten-free alternatives around today and I have been eating them with glee all week. Here are some of the best gluten-free products I found.
Starting something
With oats being the centrepiece of so many granolas, it can be a bit of a minefield to find a reliable, gluten-free breakfast cereal. Things are improving though, and there are now gluten-free Weet-Bix and cornflakes – and of course, rice bubbles are always a good option for younger GFers.
Or gluten-free adults might be looking for something a bit more special to start their day. Although not remotely cheap at $12.99 a bag, the Chantal Organics Gluten Free Ginger Crunch & Plum Granola is a tasty combination of ancient grains and seeds with a lovely natural sweetness from the dried plums. Try it with a spoon or two of natural yoghurt.
Don't crack up
The great thing about the ubiquitous popularity of rice crackers is that it is very easy to lay your hungry hands on some tasty gluten-free crackers. Rice crackers are wonderful with cheese, dipped into a pot of trusty Kiwi onion dip or even crunched on their own.
There is a huge range available but one of the best I have found is the Ceres Organics Brown Rice Crackers. They are crisp and light, slightly thinner than other rice crackers and with a delicate nutty flavour.
While writing an article on low-carb diets I stumbled upon these amazing seed crackers that are totally gluten-free. Olinas No Gluten Pepita Seed crackers have less than 5 per cent carbohydrates and are crunchy and full of flavour. They are long so I like them topped with avocado and tomato with a little crack of pepper on top.
Butter wouldn't melt
Ahhh the bread problem! After plenty of research and some recommendations from very clever people I know – one of whom suffers from coeliac disease and was a huge source of information for this article – I found the Venerdi range, available in most supermarkets.
I grabbed a loaf of their Sweet Potato Sourdough, largely because it was the softest when I gave it a squeeze. When I got home, I popped a few pieces of my new loaf in the toaster and waited. It popped out, smelling great and I slathered on the butter and took a bite. It was really good, with a wonderful texture and that all-important sourdough tang.
The only criticism, which applies to a lot of specialist breads, is that it doesn't last very long at room temperature, you are best to pop it in the fridge for short-term use, or freezer if you are playing the long game.
My gluten-free guru is also a big fan of the Venerdi range of breads but she favours the Broken Rice and Polenta Sourdough, which she tells me makes great gourmet toasted sandwiches and I was helpfully informed that Venerdi do a range of good buns, which are ideal for those homemade burger nights.
Top it up
Pizza is one of life's true pleasures and being gluten-free doesn't mean you have to miss out. Home St Sprouted Good Seed Pizza Bases are fantastic. I got some to try when they first came out and they absolutely blew me away.
Made from a combination of white rice flour, maize starch and modified tapioca flour, with a tasty mix of seeds – some sprouted, some not – they have good texture and the chew you are looking for in pizza dough. They are really good with Mutti pizza sauces, which are also gluten-free.
Achieving al dente
After bread, it would have to be pasta that most forcefully demands a quality gluten-free alternative. It is hard to live without pasta and even if you could, would you want to? Fortunately, these days the options are plentiful.
San Remo Pulse Pasta is really great, in fact, this was recommended by three different people that I spoke to. You could pair this with any of your favourite sauces, but you need to rinse it well with hot water after cooking as it will have a gluggy residue on it, but don't worry, once it is gone you will be in flavour country.
I decided to try out a few gluten-free options at home myself. The first was a straight alternative, which was from the Diamond gluten-free range. I chose spaghetti and decided to attempt a traditional carbonara with it. Due to the lack of starch in the pasta water my sauce didn't thicken as it would with regular wheat pasta but it still tasted good and the bite and texture of the spaghetti was good and barely discernible from non-gluten-free pasta.
My gluten-free guru says that her pick for a straight gluten-free alternative to pasta is the La Molisana range which she informs me is utterly indistinguishable from regular pasta. It is available from gourmet and specialist supermarkets like Farro.
My other test was something a bit different, I went for Orgran Buckwheat Fusili which I then cooked and rinsed under cold water and tossed together with a few goodies such as broccoli, tomatoes and pine nuts to make a pasta salad for work. It was great. I love the rich nutty flavour of buckwheat flour, which is why I went for this one and I was not disappointed. I expected maybe some grittiness in the texture, but there wasn't any. I will definitely be buying this one again.
The icing on the cake
Some sleuthing got me onto Well & Good, who have a range of gluten, nut- and dairy-free cake mixes. I grabbed a box of their Lemon and Coconut Cake with goji berry icing and got baking.
The preparation time was around five minutes and after 30 minutes in the oven what emerged was a moist, lemon cake that I was very optimistic about. Once cooled, I prepped the icing as directed but I found it was much too runny so I added more icing sugar till I had the consistency I was looking for. It was really good. You would never have known it was gluten-free. And this is all that was left after bringing it into the office to share:
If you are not feeling the lemon cake vibe but want something sweet, my gluten-free guru says you are safe sticking to meringue-based treats and chocolaty things like brownies lend themselves to gluten-free really well.
Sifting through the options
There is an enormous range of gluten-free flours available today – rice, tapioca, coconut, buckwheat and hemp to name just a few. The only problem is that they all behave in different ways so you need to apply a bit of trial and error when cooking with them (especially baking).
It pays to be careful with a direct substitution of regular flour to rice flour as it can result in an unpleasant, gritty texture. Bakels Gluten-Free flour is a good choice if you are baking and want to swap regular flour for a good gluten-free alternative. If you are baking a cake then consider looking for a flourless cake that uses almond meal instead, the result is always good.
Feeling crumby
Sometimes you just really want to add a coating to a piece of fish or chicken and you shouldn't need to miss out just because you are gluten-free. For this, the Countdown Free From Gluten Bread Crumbs are really good and they are at a good price point to. There are also some clever corn-based alternatives such as the Orgran Gluten-Free Corn Crispi Crumbs, which add a great crunch, without being bland.
Snack attack
People I have spoken to who have recently gone gluten-free claim that finding snacks has been really challenging, but there are some great options. For me, being gluten-free would mean missing out on the occasional bikkie with my coffee, which is not on, so I did some research.
I quite like the Kea range of gluten-free biscuits, especially the shortbread, but I wanted to try something else. I grabbed a packet of Pam's Coconut Macaroon Cookies. They were wonderful and reminded me of this really simple macaroon recipe I found years ago that was more a food hack than a recipe as it was simply desiccated coconut and sweetened condensed milk, mixed together, spooned onto a baking tray and baked – that's it!
If savoury snacking is more your speed try the Calbee Harvest Snaps Baked Pea Crisps. They come in a range of flavours, including – my personal favourite – salt and vinegar, and they are gluten-free.
Common gluten traps to watch out for
Soy sauce: Traditional soy sauce contains gluten and the only real alternative used to be tamari, which has quite a different flavour, but now there are good gluten-free soy sauces that are not outrageously expensive, Kikkoman do a great one.
Stock: Campbell liquid stocks are good but the stock powders and stock cubes can be a minefield. Massel is a good gluten-free brand.
Sauces: Pre-made sauces, including pasta sauces, Indian sauces and Asian marinades are often thickened with flour, so check labels carefully.
Marmite: If you are a marmite lover then you are in for a shock, the beloved spread is not gluten-free. Don't despair however, the Australian alternative, Vegemite, produces a gluten-free version.
Baking powder: Some baking powders are not gluten-free. I was baking a flourless cake for someone that can't have gluten and I luckily checked the label before I added some. Edmonds baking powder is gluten-free as is Hansells, so check labels when purchasing.
Crisps: A lot of crisps out there contain traces of gluten but the delightful Proper Crisps range are completely gluten-free and a colleague who has recently gone gluten-free says the Apple Cider Vinegar flavour are out of this world.
Gluten-free baking tip: A magic ingredient for gluten-free baking is xanthan gum as it provides elasticity. As you use it more you will know that a tsp or ½ tsp per cup of flour/ baking mix is sufficient.
Source: Read Full Article