The Crown will portray Princess Diana as pregnant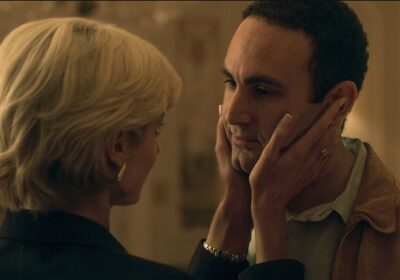 The Crown will portray Princess Diana as pregnant and will show Mohamed Al-Fayed claiming she and Dodi were killed as part of an 'establishment plot', in a move likely to cause fury in royal family, source claims
 The Windsor biopic will likely anger the Prince of Wales, sources say
READ MORE:  The Crown recreates one of the last ever photos of Princess Diana on Mohamed Al-Fayed's yacht just a week before her death
The Crown is set to anger the royal family once again by portraying Princess Diana as pregnant in the final series, a source has claimed.
The Netflix series will also repeat unfounded speculation that late Princess of Wales was 'killed by an establishment plot'.
Harrods boss Mohamed Al-Fayed (played by Salim Daw) will be heard making the untrue claims that the royal was killed him a plot to stop her marrying his son Dodi, who died alongside her.  
'This is likely to enrage the Prince of Wales, who has been upset by many Crown storylines that have featured his mother,' a TV insider told The Sun.
'After it emerged her 1996 Panorama interview with Martin Bashir was obtained by deception, William asked that it never be seen again.
A newly released image from the series finale portrays Princess Diana cosying up to her lover Dodi Fayed, with her devotedly holding her hands around Dodi's face
The sixth and final series of Netflix 's The Crown recreates moving images of Diana's final summer holiday on board Mohamed Al-Fayed 's yacht in the South of France , days before her death in 1997. Pictured above is Elizabeth Debicki recreating the moment
'But The Crown chose to recreate it against his express wishes. Hearing the claims about his mother's pregnancy and the plot will feel like salt in the wound, particularly as so many of them have been debunked over the years.']
Netflix has been contacted for comment.  
It comes as Netflix's decision to allow Princess Diana's ghost to appear in front of her ex-husband Prince Charles and the late Queen in The Crown has been slammed by royal experts as 'profoundly tasteless' and 'absolutely deplorable'.
Diana, played by Elizabeth Debicki, will have an emotional reconciliation with a grieving Charles, played by Dominic West, in the sixth and final series of the show.
She then appears in phantom form again to Queen Elizabeth II, played by Imelda Staunton, as they discuss funeral arrangements with Charles – with her appearance seemingly reducing the Queen to tears in the series, which will air from next month.
But royal commentator Richard Fitzwilliams told MailOnline that 'the idea that they have even contemplated Diana as a ghost seems absolutely weird', particularly considering the controversial elements already swirling around the show.
He also said Charles would stay silent on the portrayal, but Princes William and Harry could speak out. Brand and culture expert Nick Ede added that the brothers could be 'appalled' by the depiction of their late mother, and it would be 'quite triggering'. 
Elizabeth Debicki plays Princess Diana in The Crown and is pictured in series five of the show
Diana is played by Debicki, the Queen by Imelda Staunton and Charles by Dominic West
Dominic West as Charles and Elizabeth Debicki as Diana in series five of Netflix's The Crown
Mr Fitzwilliams said: 'It is going to be a controversial series any ways with what they are already showing – the Panorama documentary, her death and the funeral – and in my opinion it should never have made this final series in the first place. 
READ MORE Royal Family brace themselves for 'painful' scenes as Princess Diana appears as a GHOST to both her ex-husband and the Queen in The Crown's final season
'The whole idea that (show creator) Peter Morgan has scripted ghostly appearances by Diana is utterly tasteless. It is pitiful that someone with his skills has reduced what is undoubtedly a tragedy to something that he knows perfectly well will be controversial.
'The idea that he has scripted a ghostly figure of the mother of Prince William and Harry is obviously tasteless and the whole concept, whatever the ghost says or does, seems utterly bizarre.'
Mr Fitzwilliams said Charles will remain silent on the portrayal but his two sons Princes Harry and William may speak out – after both criticised the BBC in 2021 over Martin Bashir's infamous Panorama interview with Diana in 1995.
He added: 'We may well hear what they think of the portrayal, but the trouble is if they do make a statement it will only add to the hype surrounding The Crown and there you have a problem.
'If Prince William or Prince Harry were to comment on this it would make headlines and even more people would watch it than they intended to.
'Whether they would watch such a thing, I have no idea of course. The King will make absolutely no comment at all. I think the Royal Family decided long ago what they think of The Crown – that it seems to have totally forsaken taste.'
In addition, Mr Ede told MailOnline: 'The producers have said the Diana ghost portrays 'visualisations of innermost thoughts' but of course this will be quite triggering and could cause distress.
'William and Harry I am sure will also find this difficult to acknowledge as they have no idea what Diana was feeling and where her emotions were during that time so this factional drama becomes one of fantasy and speculation which could appall the pair as it changes the narrative of the memory of their beloved mother.'
Mr Fitzwilliams went on to slam the production as a whole, claiming the portrayal of Diana's phantom was nothing more than a publicity stunt and that the final series, which has already come under fire for recreating Diana's death in Paris, should never have been made.
William and Harry arrive for Diana's statue unveiling at Kensington Palace in London in 2021
'It also seems to be an attempt to get publicity and you get the impression that there is nothing they wouldn't do to get publicity,' he said.
READ MORE First look at the latest Princess Diana: Yolanda Kettle stars in new play about royal's infamous Panorama interview – after role as Princess Margaret's love rival in The Crown
'The Crown is controversial enough as it is and I really believe there should not be a final series considering the damage it's done already.
'What is so strange is that this series was already controversial and to put a ghost on top of that is absolutely deplorable and tasteless.'
A Netflix source said the appearance of Debicki after Diana's death was meant to be a 'visualisations of innermost thoughts' rather than intended to be interpreted as 'supernatural'.
MailOnline has contacted Netflix for an official statement. 
The Mail previously revealed that the Royal Family are bracing themselves for 'painful' scenes showing Diana appearing as a ghost.
Diana also appears to the late Queen as she discusses plans for a state funeral with Prince Charles – and the two women even hold hands.
Buckingham Palace has refused to comment on the series, which has attracted both commercial success but also criticism for its historical inaccuracies and fictional liberties.
However, royal insiders suggested the latest instalment will likely be considered in poor taste, particularly as 'deeply painful memories for members of the family are reduced to sensationalism'.
One source told the Mail it seemed the makers had 'jumped the shark', the description of a creative work which has exhausted itself and is reduced to seizing on gimmicks.
Another likened it to the 'Bobby Ewing shower scene' where the popular star of the 1980s soap Dallas was killed off, only for his wife to realise it was a dream when he walked out of the shower at the end of the series.
The imagined scene involving King Charles – then Prince of Wales – has a ghostly Diana telling him: 'Thank you for how you were in the hospital. So raw, broken – and handsome. I'll take that with me.
Diana is pictured with her sons William and Harry when they were children. She died in 1997 
'You know I loved you so much. So deeply, so painfully too. That's over now… It will be easier for everyone with me gone.'
READ MORE A.N. WILSON: How utterly tawdry for The Crown to haul Princess Diana from her grave for the ratings
Diana also reduces the Queen to what looks like tears, with the late monarch telling Diana she has started a 'revolution' with the public mourning her in the streets.
The princess tells her: 'I know it must be terrifying… As long as anyone can remember you've taught us what it means to be British. Maybe it's time to show you're ready to learn too.'
The episode suggests this is why the Queen changed her mind about travelling from Balmoral to London and famously addressing the nation. 
The drama will air in two parts, with four episodes up to Diana's funeral streaming from November 16.
The second part, consisting of the final six shows and concluding with the wedding of Prince Charles to Camilla Parker Bowles, will stream from December 14.
Over the last year, as the show began filming the last series which moves towards the current era, it has been hit with an array of criticisms from charges of fictionalisation to reinterpretation of events.
Former prime minister Sir John Major slammed the series last year after it portrayed that King Charles – then Prince of Wales – had encouraged Sir John to convince the Queen she should abdicate.
Sir John said the scenes 'will be profoundly hurtful to a family who are still grieving for the very person on whose life the entire drama was founded'.
Former Labour prime minister Tony Blair also slammed the storyline as 'complete and utter rubbish'.
Princess Diana with Queen Elizabeth II at the Queen Mother's 87th Birthday in London in 1987
Meanwhile it received further backlash as it recreated Diana's car accident in Paris on August 31, 1997, when she was travelling in a car with Dodi Fayed, the son of late Harrods boss Mohammed Al-Fayed.
READ MORE Netflix hit by cost of living crisis as number of new subscribers slumps to lowest in a decade
The moment of the fatal crash in a Paris tunnel was not shown although pictures taken during filming showed a replica of the mangled Mercedes.
Friends of Diana said the show's makers could face accusations of 'insensitivity' and slammed Netflix for 'raking over the bones' of the fatal crash.
Debbie Frank, who was Diana's astrologer, previously told the Mail that it would be 'terrible' for William and Harry to see a recreation of the moments leading up to their mother's death.
'It's obviously terrible for Diana's children to have to see that again. It's insensitive,' she said.
She added: 'I feel Diana's death and the crash was the biggest shock our generation. It had such a huge impact across the national psyche.
'I guess the makers of The Crown feel they are entitled to show a re-enactment of scenes leading up to her death and that it has dramatic impact. But relatives would think otherwise.'
The family and best friend of Diana's chauffeur Henri Paul were among those infuriated by the re-enactment.
Alain Paul, the driver's only surviving brother, and Claude Garrec, Henri Paul's best friend, condemned the filmmakers for exploiting the crash victims and 'throwing him to the wolves'.
Princes William, Harry and Charles on the day of Princess Diana's funeral in London in 1997
Speaking from his home in Lorient, France, Mr Paul told MailOnline earlier this year: 'I don't want to have to see the wreckage of a car that my brother died in over and over again. It's inhumane.
READ MORE Which Royal woman spends SIX TIMES as much as her rivals on the most expensive scent? And from Eau de Soir to simple Wild Bluebell, can you guess who wears what?
'This Netflix dramatization of my brother's death is cruel to me and my family. They did not warn me they were going to bring this tragedy back into the spotlight again.
'Yet again people are trying to profit from the death of my brother and of Princess Diana.'
Executives insisted at the Edinburgh TV festival in August this year that the depiction of Diana's death had been done with the utmost sensitivity.
Producer Suzanne Mackie said: 'The show might be big and noisy, but we're not. We're thoughtful people and we're sensitive people. There were very careful, long conversations about how we were going to do it.
'The audience will judge it, in the end. But I think it's been delicately, thoughtfully recreated. 
'Elizabeth Debicki is an extraordinary actress and she was so thoughtful and considerate. She loved Diana. There's a huge amount of respect from us all. I hope that's evident.'
Last autumn Netflix bowed to pressure and started to preface the show with a disclaimer saying: 'Inspired by real events, this fictional dramatisation tells the story of Queen Elizabeth II and the political and personal events that shaped her reign.'
In an earlier interview, creator Peter Morgan admitted to 'unavoidable accuracy blips' but said: 'I'm absolutely fastidious about there being an underlying truth.'
Mr Morgan is understood to be considering ideas for a prequel series or film series which would begin with the death of Queen Victoria in 1901.
The Crown series six will be available for streaming on Netflix from November 16 
Source: Read Full Article