The Best Christmas Gifts For Dad 2018 Will Make His Holiday Merry & Bright
Finding the perfect Christmas present for Dad can be a real struggle. You are determined to find him the most epic gift ever, because he's the best dad in the world and deserves something truly special. But every year, it gets even more difficult to find things that he can actually use and doesn't already have. (Is it just me, or do dads really seem to have literally everything? You can go to your dad for just about anything, from a wrench to the coolest coffee table book around.) To help you out a little bit, here are what I think are the best Christmas gifts for dad for 2018.
These gifts will fit every budget, and will undoubtedly put a smile on Dad's face. I mean, who can say no to funny socks, cozy sweatpants, or a beer of the month subscription? You might even introduce him to something new, like a great cologne he hasn't tried, and he'll really appreciate the thoughtfulness behind your gift.
Shopping for dad can be tricky — my dad is very picky when it comes to his gifts, so I totally understand — but if you go with some of the things on this list, you'll certainly be sleighing it in the gift department this year.
Your dad will appreciate these socks on game day.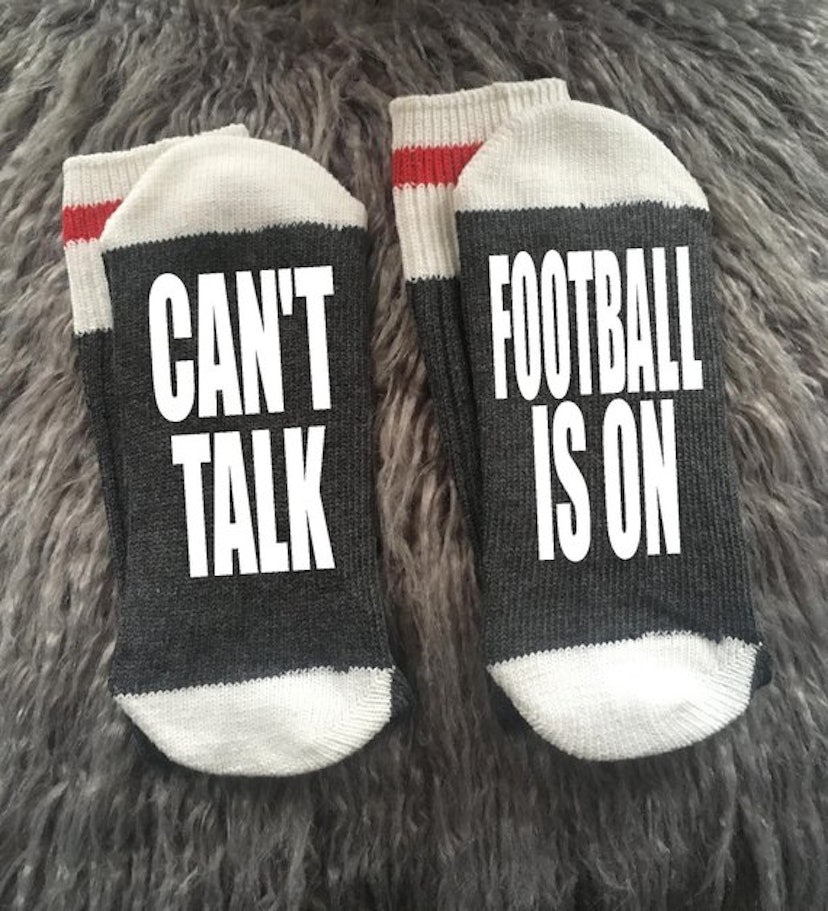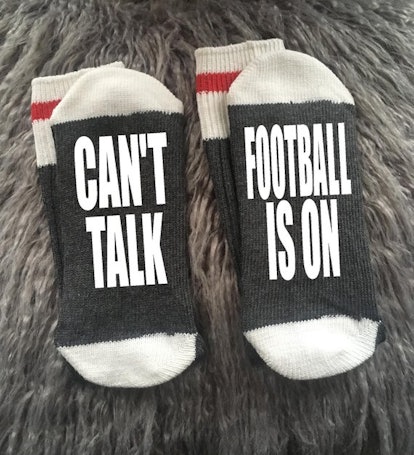 Football Socks
$12.92
IfTheSockFitz / Etsy
If your dad's an avid sports fan and gets in the zone when he's watching a game, these socks are perfect for him. The best part is, they're customizable. You can pick out your choice in sock, and then choose the saying you put on them.
Get your dad in the comfy-cozy holiday mood with a pair of fuzzy slippers.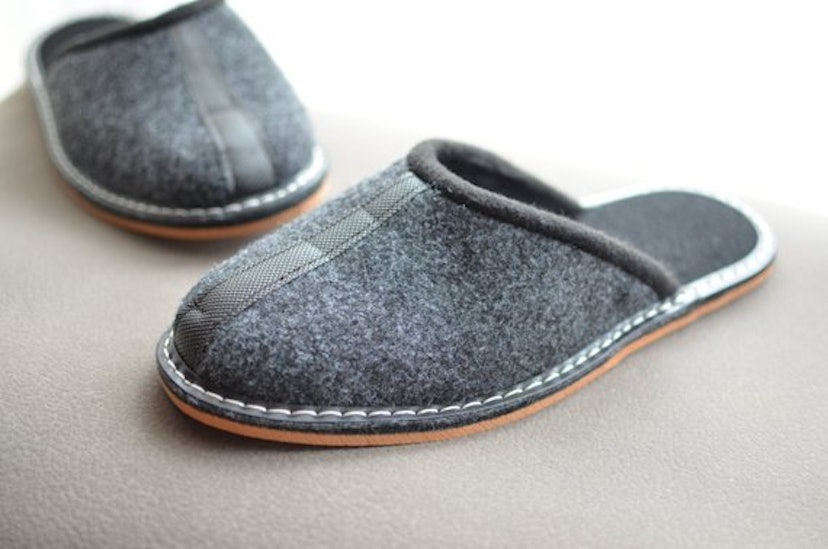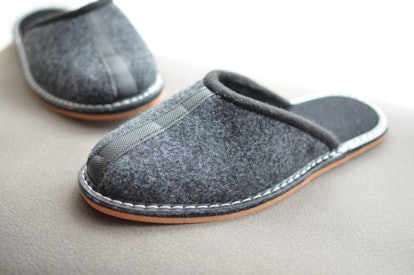 Grey Felt Slippers
$19.99
MungeDesign / Etsy
Who can say no to a comfy pair of fuzzy slippers? This affordable pair from Etsy is perfect for lounging around the house — especially when the cold weather makes the floors freezing cold. Dad will be eternally grateful for a thoughtful gift that keeps his toes warm. (He can even layer the sports socks under these for extra toasty toes.)
A beer of the month subscription is perfect for a craft beer aficionado like your dad.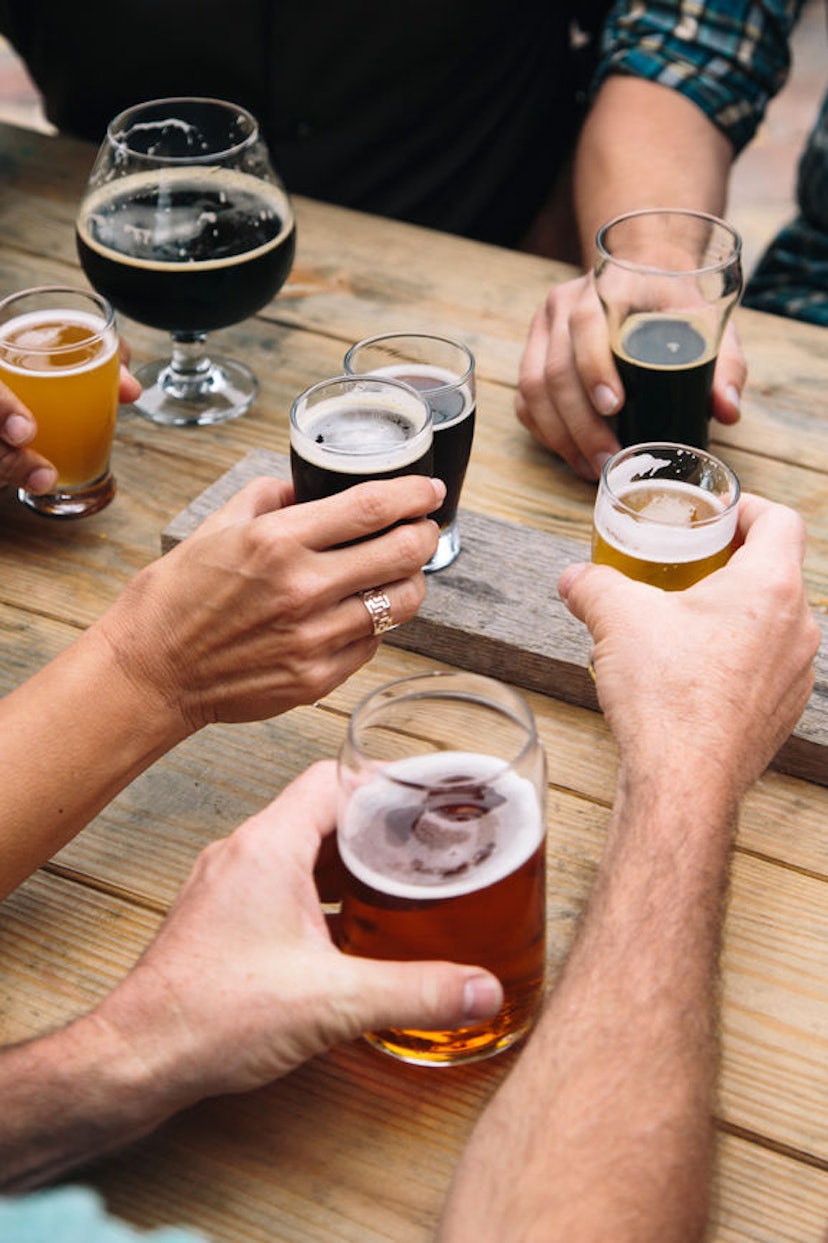 Beer Of The Month Club Subscription
$27.95
The Microbrewed Beer of the Month Club
If your dad is into craft beers, consider getting him a few months' worth of a craft beer subscription. It'll be a great way for him to taste different beers that he might not have been able to try out otherwise. And maybe if you're lucky, he'll let you try them, too. Subscriptions start at just $27.95 a month, so gift him a couple of months to get started, and he can keep it going if he decides he likes it.
What better way to commemorate a new beer of the month subscription than with a customized bottle opener?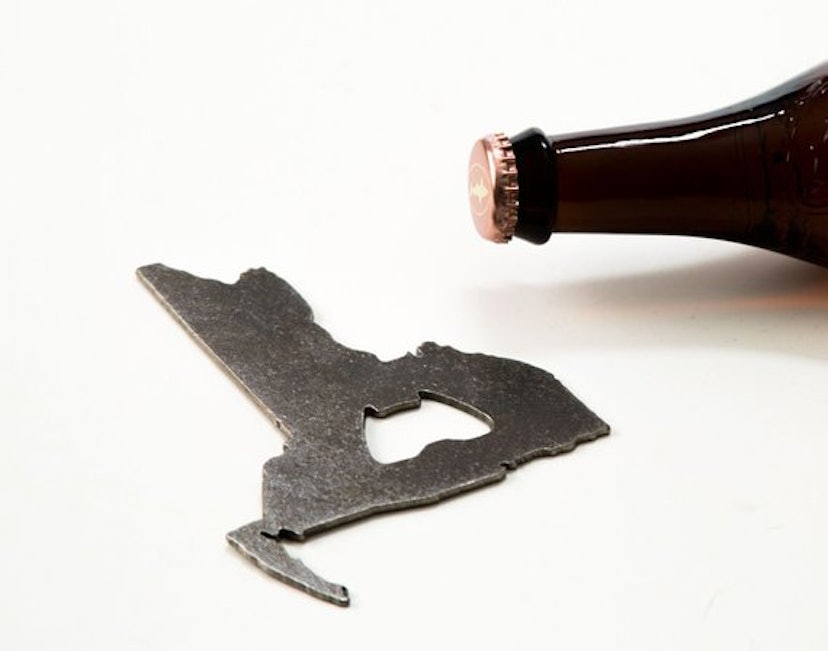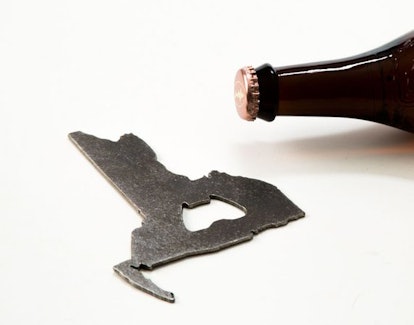 State Steel Metal Bottle Opener
$14
IronMaidArt / Etsy
If you give your dad a beer subscription, you should probably get him a cool bottle opener to go with it. Pick out your home state from this collection of steel ones for a totally personalized feel.
A water-resistant garment bag is a must for dads who travel for work.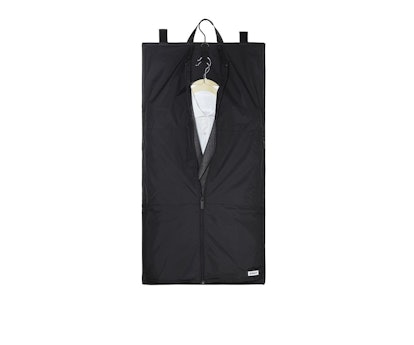 The Centerfold Garment Sleeve
$65
Away
If your dad travels for business a lot, chances are, he's in need of a garment bag to keep his suits and formal wear neat and tidy. Though this garment bag is made to work with Away's luggage (you can choose which luggage you need it to work with), you can also clip it into other suitcases that have interior straps, or just use it as a garment protector. It's water-resistant to protect dad's clothes from any toiletry accidents that might happen in transit.
A good pair of sweatpants is never a bad idea.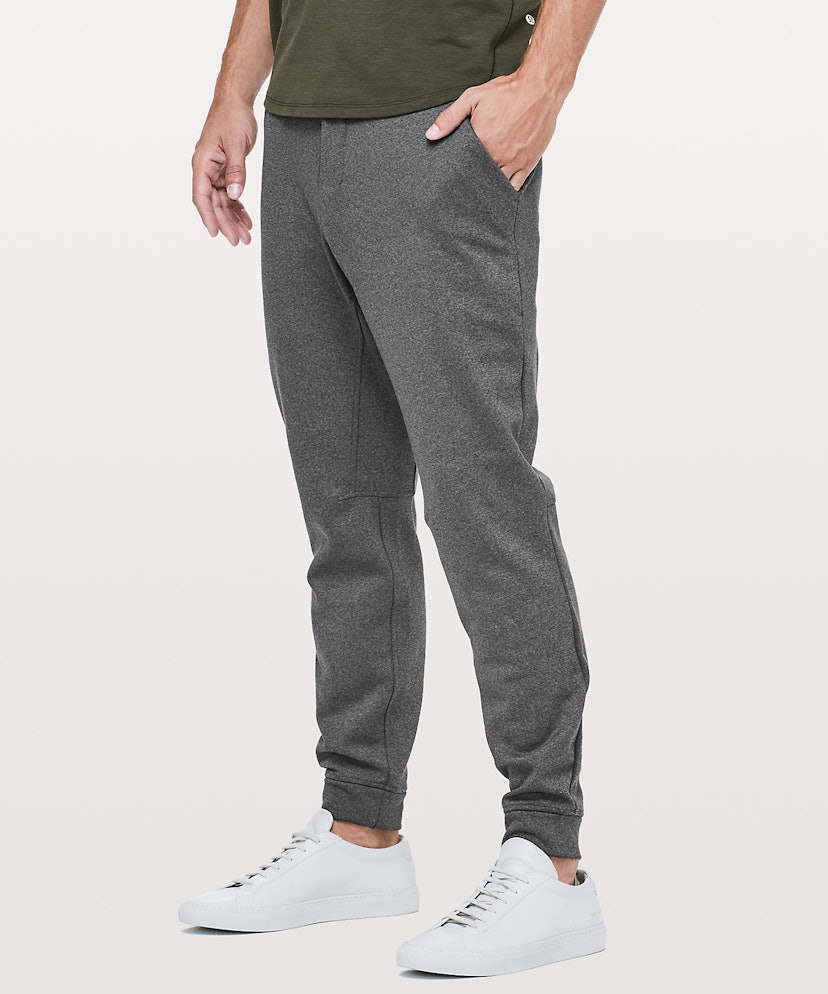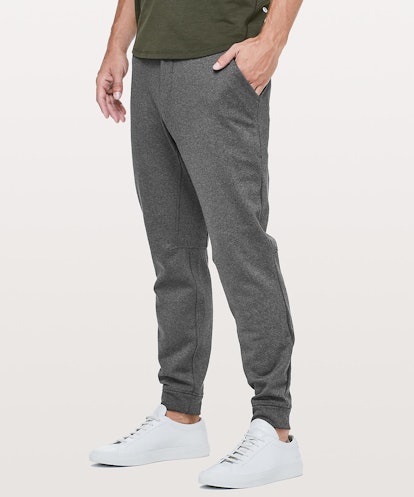 City Sweat Jogger Thermo 29"
$118
Lululemon
Every guy needs a decent pair of sweatpants. They're great for running errands, throwing on over shorts after a workout, lounging around the house, or even wearing out. (You just might have to explain what the "athleisure" trend is to him.) This super soft pair from Lululemon are perfectly simple, in a neutral color, and totally comfy, so you really can't go wrong.
Give dad's reading glasses a modern update with these frames from Warby Parker.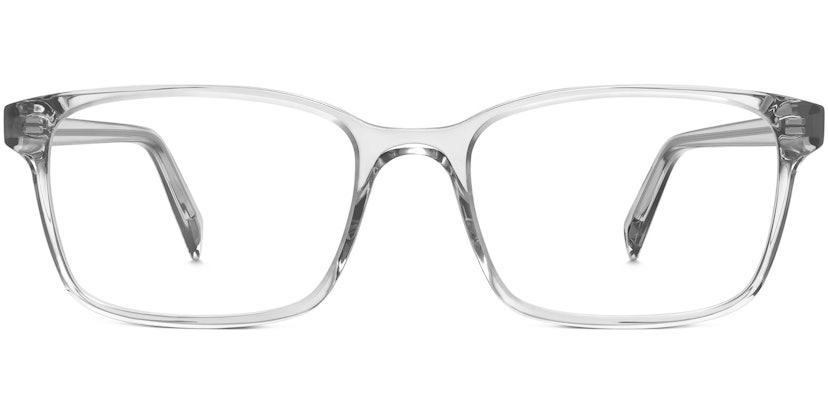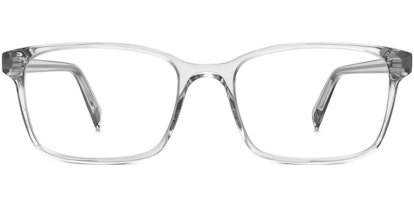 Brady Glasses
$95
Warby Parker
If your dad hasn't switched out his frames in quite a few years, clear glasses are all the rage right now. Give your dad's glasses an updated look with this trendy pair from Warby Parker.
This fragrance gift set is a total win.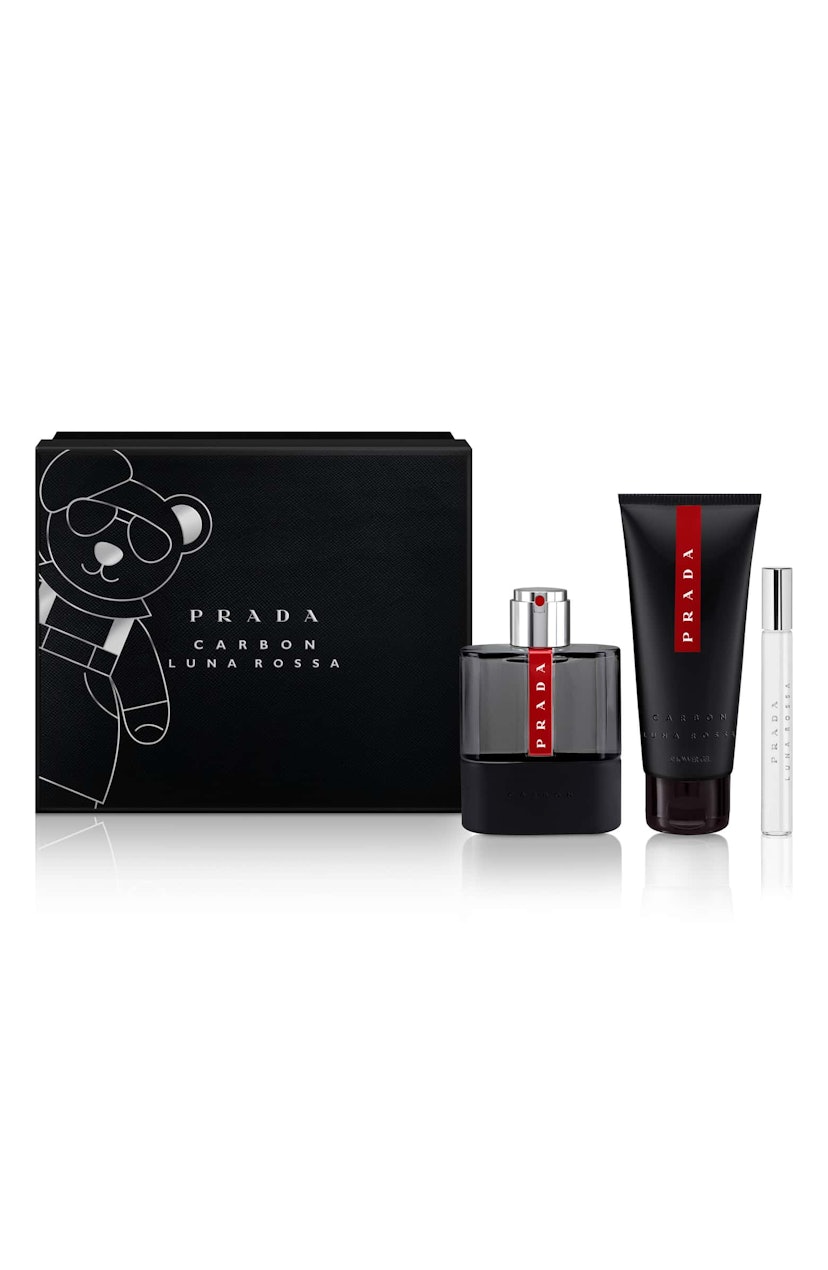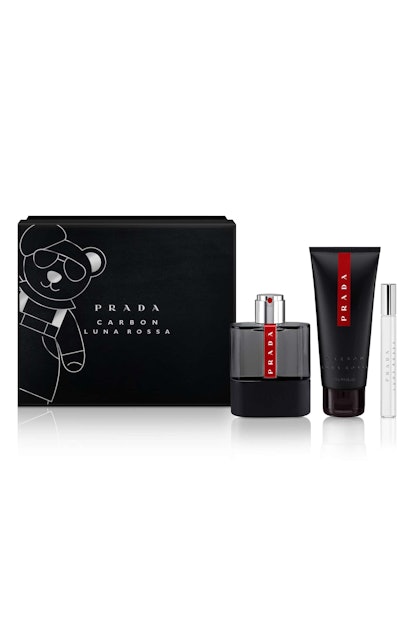 Prada Luna Rossa Carbon Set
$79.05
Nordstrom
Fragrance can be a tricky thing to gift because it's so personal, but this Prada set is bound to make even the pickiest of dads really happy. The set includes an eau de toilette, shower gel, and travel spray.
Warm up your dad's office with this candle from Oribe.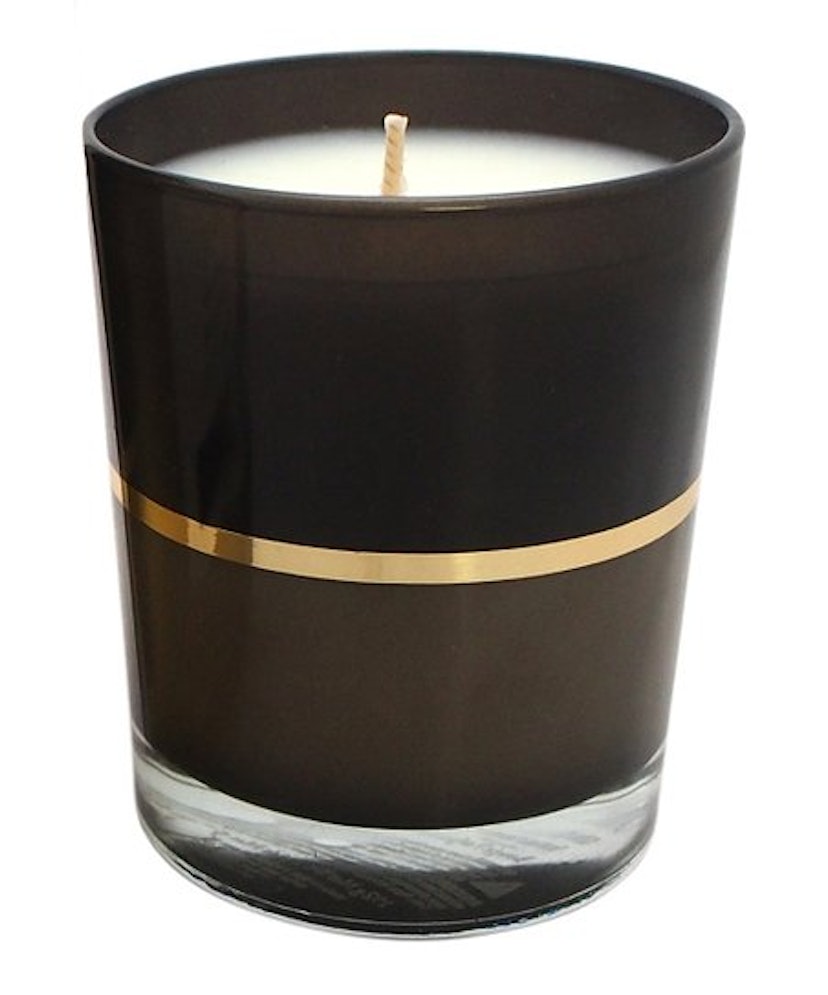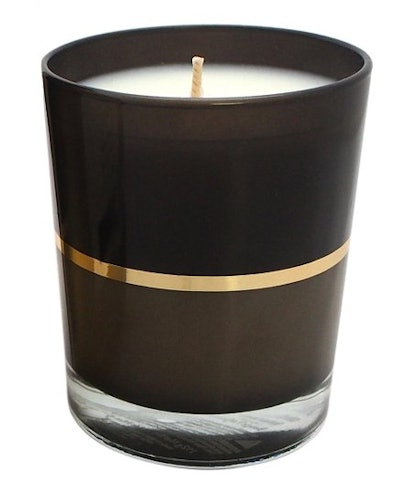 Côte d'Azur Candle
$65
Oribe
If you're a beauty fanatic, you probably already know Oribe's Côte d'Azur scent and love it. Gift your dad this candle to introduce him to the wonders of Oribe. The glass holder is perfectly neutral and will make for the perfect addition to his desk. Whenever he lights it, notes of bergamot, black currant, and orange will fill the air.
Source: Read Full Article