The 10 Highest-Grossing Renee Zellweger Movies, Ranked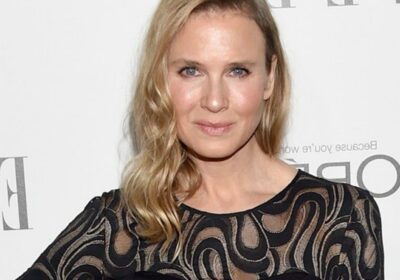 Making it to the list of the world's highest-paid actresses must actually take a lot of work and it can be said that Renee Kathleen Zellweger must have put in the work in order to make it to that list in the year 2007. Renee Kathleen Zellweger was born on April 25th, 1969 and in 1992, she began her journey into becoming what we know today; an award-winning American actress in spite of her initial dream of being a journalist. In the 31 years of her acting career, Renee has won several laurels including two British Academy Film Awards, two Academy Awards, and Golden Globe Awards. This remarkable actress has made many successful movies in her career, let's explore her top 10 highest-grossing movies!
10

New In Town – 2009 ($30 Million)

This is an American-Canadian romantic comedy movie directed by Jonas Elmer and released in 2009. The plot follows an energetic consultant who has to relocate to Winnipeg but is met with a series of unpleasant experiences which she navigates to become a CEO and even find love too. Despite having negative reviews, New in Town proved to be a financial success with a box office gross of $30 million over its $8 million budget
9

Reality Bites – 1994 ($41 Million)

Reality Bites is an American romantic comedy movie directed by Ben Stiller, it is the movie that commenced his directorial career. It was released in 1994 and it focuses on the life of an aspiring videographer who is working on a project called Reality Bites, the project focuses on the dissatisfied lives of those around her and the various challenges they face as Generation X. Reality Bites grossed $41 million at the box office on its $12 million budget.

RELATED: The 10 Highest-Grossing Kirstie Alley Movies, Ranked
8

Judy – 2019 ($46 million)

A depiction of the life of Judy Garland, an American actress who was well known for her inventiveness and perfect delivery of roles, Judy is a biographical drama that tells the story of this actress with Renee giving perfect delivery to her role as she played the main character, Judy Garland. The movie was received well and it earned a box office gross of $46 million which is almost five times its budget of $10 million.
7

Me, Myself & Irene – 2000 ($150 Million)

Me, Myself & Irene is an American satirical black comedy movie released in June 2000. The movie was directed by the Farrelly brothers, Peter and Bobby Farrelly and the plot focused on a Rhode Island state trooper who suffered a psychotic breakdown due to years of holding back his true feelings and rage, giving birth to a second personality. The box office gross for Me, Myself & I was a shocking $150 million, in comparison to its production budget of $51 million.
6

Cold Mountain – 2003 ($173 Million)

Loosely based on the bestselling novel of the same name in 1997, Cold War is an epic war film released in 2003. It was directed and written by Anthony Minghella and featured Renee and other notable acts. The movie was a commercial success with a whopping $173 million against its budget of $79 million and about 7 nominations with Renee awarded the Best Supporting Actress Award.
5

Bridget Jones's Baby – 2016 ($212 Million)

Bridget Jones's Baby is a romantic comedy movie that was released in 2016 and directed by Sharon Maguire. The movie is a sequel to the movie; Bridget Jones: The Edge of Reason, and it featured Renee as Bridget Jones. Like the previous two movies in its franchise, this one is no different as it hits about $212 million in box office gross against a production budget of $35 million.
4

Jerry Maguire – 1996 ($274 Million)

This American romantic sports comedy movie, Jerry Maguire which was released in 1996 tells the story of a 35-year-old sports agent who left a sports management firm he worked at to go start his own which was not as easy as he envisaged but, in the end, he thrived. Commercially, Jerry Maguire was a success with a $274 million box office gross for its $50 million budget; the movie was also widely accepted with many of its modern catchphrases being adopted today.

RELATED: The 10 Highest-Grossing Mick Jagger Songs, Ranked
3

Bridget Jones's Diary – 2001 ($282 Million)

Bridget Jones's Diary is a 2001 romantic comedy movie that was later turned into a movie franchise following its success. The movie was directed by Sharon Maguire and it is based on a reinterpretation of Jane Austen's 1813 novel called Pride and Prejudice. This interesting movie features Renee Zellweger and the plot follows the life of a 32-year-old single woman who keeps a diary to journal her wishes and life aspirations. With a production budget of $25 million, this movie had an impressive box office gross of $282 million.
2

Chicago – 2002 ($307 Million)

This 2002 American musical black comedy movie was generally based on a 1975 musical of the same name, it plays around the themes of celebrity, corruption in Chicago, and scandals. The plot follows two murderers, a housewife and a performer in jail who are awaiting trial in Chicago with both of them fighting to keep their necks out of the gallows. Chicago was the highest-grossing live-action musical with a box office gross of $307 million.
1

Monsters Vs Aliens – 2009 ($382 Million)

Like every other movie by DreamWorks, this one was a hit as well as the highest-grossing hit of Renee's career, the plot focused on a set of eccentric monsters appointed by the United States Armed Forces to put an end to the infiltration of an extraterrestrial rogue and save the world in return for freedom. Its box office gross was about $382 million compared to its production budget of $175 million.

READ NEXT: The 10 Highest-Grossing Kevin Costner Movies, Ranked

Sources: IMDb, The Numbers, and Meta Critic.

Source: Read Full Article