Supermarket chain ditches self-service checkouts as customers complain they take LONGER – but not everyone agrees | The Sun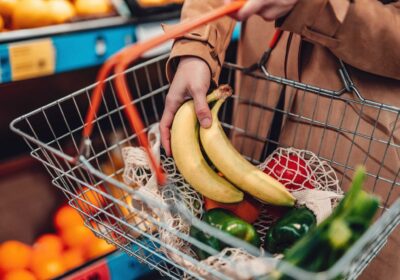 A SUPERMARKET chain is ditching its self-service checkouts in a bid to improve customer experience.
Self-checkouts were first introduced more than 10 years ago in major supermarkets and now the craze has spread to even more retailers.
But upmarket retailer Booths has revealed that it will replace the checkouts from all but two of its 27 supermarkets, according to The Grocer.
Booths has branches in Yorkshire, Cumbria, Lancashire and Cheshire.
It comes after a recent survey showed that many shoppers find self-service checkouts too troublesome to use.
Many instead opt to head over to a staff manned checkout, leading to long queues and disgruntled customers.
READ MORE IN MONEY
PIE LIFE
I tested supermarket steak pies – the best is just £2.99 and is good as any pub's
TURKEY DEAL
Cheapest supermarket for Christmas dinner this year – and you can save £15
Booths managing director Nigel Murray told the publication that supermarket is not a "great fan of self-checkouts".
He added: "We pride ourselves on great customer service and you can't do that through a robot."
Mr Murray also revealed that the technology can be "problematic" and can cause customers to have to wait longer, for example, when workers need to check ID for alcohol or when weighing an item.
But not all shoppers agree that self-service checkouts are a bad idea.
Most read in Money
IT'S HERE!
Watch John Lewis Xmas ad about boy's quest for perfect tree – it's a tearjerker
PIE LIFE
I tested supermarket steak pies – the best is just £2.99 and is good as any pub's
HELPING HAND
Low-income households to get £150 extra for energy bills over winter
LONG GONE
Hellmann's discontinues 'best sauce EVER' and there's NO plans to bring it back
Writing on X, formerly known as Twitter, one customer said: "#Booths getting rid of self service tills everywhere except Windermere and Keswick to "enhance customer experience"…
"Ummm, I know I'm in the minority, but I actually prefer self checkout – why would I want to talk to anyone?!"
Self-service tills are often unsuitable for shoppers who want help with packing or need to pay by cash.
Their arrival has also meant supermarket chains are cutting back on staffed checkouts.
Many supermarkets instead have opted for scan as you go systems as an alternative to self-checkouts.
They allow customers to scan as they browse, either using their smartphone or a handheld device.
Then most shops allow you to check out at a completely different area to other shoppers, saving time in queues.
It means that shoppers can keep track of how much they're spending as they go around the aisles, allowing you to budget and stick to your list.
It also means that you can bag your groceries as you wander around too – saving you even more time.
But most supermarkets require you to pay by card when using scan as you shop.
Read More on The Sun
dressing down
Katie Price reveals vile fate of £45,000 bejewelled Peter Andre wedding dress
FACE BROKE
Facebook users raging as key button stops working and it's 'driving people nuts'
Tesco, Asda, Sainsbury's and M&S all offer the handy tool.
We put together a guide to how customers can avoid dreaded self-checkouts – and you could even save cash.
You can also join our new Sun Money Facebook group to share stories and tips and engage with the consumer team and other group members.
Source: Read Full Article