SpaceX's Latest Fundraising Got $850 Million, Elon Musk Worth Even More Now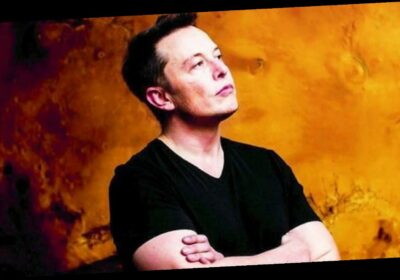 Elon Musk's rocket company SpaceX is a little – scratch that, a lot – wealthier after it completed a round of fundraising last week that totaled $850 million. According to Forbes, the rocket company has been actively raising funds to support its new Starlink and Starship projects. This has reportedly taken the company's overall valuation to a cool $74 billion.
CNBC first broke the news regarding SpaceX's ambitious equity funding round. Sources told the publication that the new funds have allowed the company's value to catapult to $419.99 a share. This is only a cent lower than the $420 per share record Musk set and made headlines for in 2018. The sources spoke to the publication on the agreement their identities would not be revealed; since SpaceX is not a privately traded company, its fundraising discussions were done privately.
RELATED: SpaceX Reveals Plans To Take A Tourist To The Moon
This is quite an accomplishment for the company, as CNBC notes its valuation has increased by 60% since its last fundraising round, which saw an additional $2 billion bring the company's overall value to $46 billion.
As was mentioned, the influx of cash will go directly to fund SpaceX's new Starlink and Starship projects. The Starlink project hopes to build an interconnected internet network featuring thousands of satellites. This, in turn, will bring high-speed internet anywhere on the planet. It's been estimated that while the project will take close to $10 billion to make a reality, it could bring in as much as $30 billion in its first year upon launch.
Starlink is already in the works. In fact, SpaceX has launched over 1,000 beta satellites. It's also beginning to offer services to consumers in the U.S., U.K. and Canada. Minimal details are available at this time.
A post shared by SpaceX (@spacex)
The Starship project is just as ambitions. Various Starship rocket prototypes are currently in production in Boca Chica, Texas. The project aims to develop reusable rockets built of stainless steel. Not only is the Starship hoped to carry cargo but also people on journeys to the moon, Mars, and hopefully other planets. Though the project will continue, it's faced several specific bumps in the road, particularly since two of its most recent testers exploded while attempting to successfully land. CNBC adds that SpaceX has confirmed the next prototype will launch sometime in the coming weeks.
Musk is known as one of the richest people in the world – Forbes notes he's the second richest man second to Amazon CEO Jeff Bezos. Musk owns 48% of SpaceX, at least before its latest round of fundraising. It remains unclear if his ownership percentage has lessened as a result of the fundraising. Nonetheless, Musk is estimated to be worth a cool $190 billion USD, so he's not hurting for money.
Sources: Forbes, CNBC,
Source: Read Full Article