South Park Creators Sign Massive $900 Million TV & Movie Deal With Viacom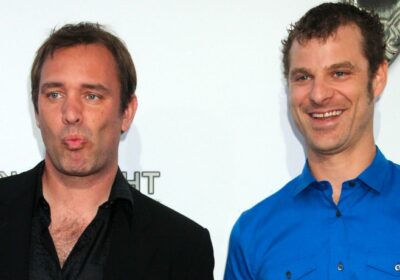 Fans of the hit series South Park now have something very exciting to celebrate. The creators of the show, Trey Parker and Matt Stone, have just inked a huge new deal with ViacomCBS that will see them creating 14 direct-to-streaming movies that will span over six more seasons of the show. Their new contract is worth an astounding $900 million, and will continue until 2027. Polygon is reporting this as being; "one of the richest deals in TV history." The content will be exclusively available on Paramount Plus, and this new arrangement is moving along very quickly. Wasting absolutely no time at all, the very first project is going to be a movie that will be available to eager fans before the end of this year.
RELATED: South Park's Shocking Rise From Naughty Cartoon To Television Icon
This hot new deal is promising fans a whole lot to look forward to, and is being pegged as a 'game changer' that will keep the show alive for years to come, and in doing so, is also giving fans the satisfaction of a brand new twist.  Polygon goes on to report that "rather than being centered on the main cast of the show, these movies will be set in the South Park world and will sometimes focus on new characters and stories."
As part of their arrangement to develop several spinoff movies for the Paramount+ streaming service, Parker and Stone will be elevating Paramount + to a whole new level, putting them in the same playing field as heavyweights such as Netflix and Disney+ in a mad race to garner the attention of millions of potential subscribers.
Bloomberg reports that; "Chris McCarthy, president and chief executive officer of the MTV Entertainment Group, approached Parker and Stone about extending their deal with Comedy Central." Getting Paramount + some exclusive South Park programming is the company's direct strategy to attract new subscribers to the streaming service.
South Park remains once of the most popular TV shows to ever be featured on Comedy Central. It garners a massive fan following and all but guarantees increased viewership. Without a doubt, Paramount + is poised to see see an accelerated growth pattern with the news of this deal, attracting new subscribers to ViacomCBS at a fast rate, and solidifying their competitive presence as a powerful, leading streaming service.
As for Trey Parker and Matt Stone, they  first created South Park, in 1997, "based on a short film they made in college." Bloomberg indicates that at the time, they felt uncertain that anyone would even tune in to their unique humor. Now, they have a $900 million contract on the table, and the opportunity to breathe new life into the very series that launched their fame and fortune.
READ NEXT: Despite Bankruptcy, Casa Bonita Refuses To Sell Restaurant To South Park Creators
Sources: Polygon, Bloomberg
Source: Read Full Article