Smooth FM steals young listeners from Triple J to cruise to best ever result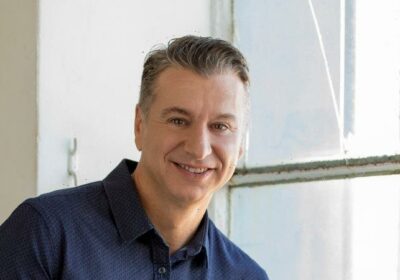 Smooth FM has ended its first decade of broadcasting with its best ever radio survey result, snagging a 9 per cent share of the Melbourne audience across the week, up from 7.3 per cent in the previous survey.
Smooth, which is owned by Nova Entertainment, boasts that it is "the first Australian radio station to be programmed based on a mood (feel good music format) rather than an era or genre with announcers handpicked to complement the music format".
Smooth FM's afternoons host Simon Diaz. Credit:Smooth FM
The biggest rise in new listeners came from 18- to 24-year-olds, where the station's share rose from 4.5 per cent to 7.6 per cent.
Many of those listeners seem to have come from the ABC's youth station Triple J, which suffered a 6.6 point drop from 21 per cent share to 14.4 per cent as younger listeners apparently discovered the joys of easy listening. Across the seven days, Triple J dropped from 5.6 per cent to 4.5.
On the AM dial, ABC morning show presenter Sammy J regained some ground after a rocky start to the year, adding 0.3 points to climb to a 9 per cent share of the listening audience in the 5.30am-9am weekday slot.
Ross Stevenson and Russel Howcroft on 3AW – owned by Nine, publisher of this masthead – added 0.5 points to lift their share to 19.4 per cent, ensuring they again finished in the familiar position of Melbourne's most-listened-to presenters.
Stablemate Neil Mitchell, however, suffered a 1 point drop, finishing with a 17.5 per cent share of the total listening audience. That result still left him comfortably in second place, with an average 132,000 listeners across the 9am to midday slot, behind only the 147,000 on average for Russ and Ross. The ratings are apportioned to timeslots rather than specific programs, which mean there is some overlap between shows.
Nine was pleased with its results, despite Mitchell's small drop. "Ross and Russ and Neil Mitchell have managed to hold the massive numbers who tune in each morning," said Greg Byrnes, Nine Radio's Head of Content.
Outside AM's titans of the gab, the most-listened-to presenter on Melbourne radio was Gold FM's Toni Tenaglia (90,000 listeners), who nudged marginally ahead of stablemate Craig Huggins (89,000) in the 9am to midday slot. Virginia Trioli on ABC Melbourne, with an average 71,000 listeners (down from 76,000 last survey) was next.
Tuesday's survey covered the ratings periods from February 27 to April 2 and April 17 to May 21.
Most Viewed in Culture
Source: Read Full Article