'Slotherhouse,' Horror-Comedy About Killer Sloth, Acquired by Gravitas Ventures (EXCLUSIVE)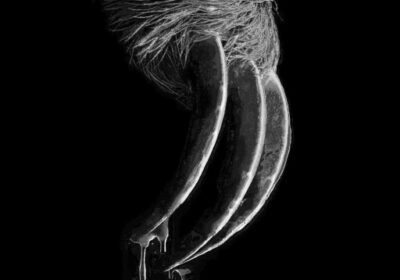 Gravitas Ventures has acquired the rights to the upcoming horror-comedy "Slotherhouse," directed by Matthew Goodhue. Alongside Iconic Events Releasing, the film will hit theaters nationwide on August 30.
"Slotherhouse" tells the story of college senior Emily Young, who aims to be voted president of her sorority. When she adopts an adorable sloth, she realizes the animal can serve as the house's new mascot and help her win votes, dubbing the animal Alpha. The new pet is a beloved addition to the sorority house until a series of deaths point toward the sloth as the prime murder suspect. The film becomes a survival story of sisters versus sloth as the girls wonder if they can make it out of Sigma Lambda Theta alive (sloths, of course, are not known for being fleet of foot).
"'Slotherhouse' is a movie that embodies the reckless abandon genre films can bring to the table. It scratches the sloth itch we didn't know we had! Our team is thrilled to work on a project that really goes for it, claws and all," said Nick Royak of Iconic Events Releasing.
"Slotherhouse" was written by Bradley Fowler and the story comes from the minds of Fowler and Cady Lanigan. The film stars Lisa Ambalavanar, Sydney Craven, Olivia Rouyre, Bianca Beckles-Rose, Andrew Horton, Sutter Nolan, Grace Patterson, Milica Vrzić, Annamaria Serda, Rudi Rok, Tiff Stevenson and Stefan Kapičić.
"Slotherhouse" is produced by Cady Lanigan, Bradley Fowler, Mark David, Dan Lanigan, Patrick D. Gillespie, Jason Sada, David Albert Pierce, Michael J. Weiss, Milan Todorović, Ryan Gibson, Joe Price, Matthew Goodhue, Jason C. Henry, and Victoria Matlock Fowler.
"'Slotherhouse' was inspired by iconic cinema with a dedication to practical effects. It's an homage to our favorite creature features and slashers with a FURocious horror icon for the modern world. 'Slotherhouse' is simply bonkers" said Lanigan.
"Slotherhouse" will be released in North America and internationally. Here's a look at the poster:
Read More About:
Source: Read Full Article