Six of the cheapest fire pits you can buy from £21 in time for the heatwave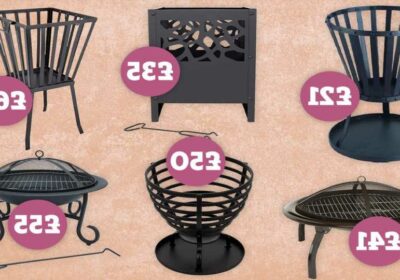 OUTDOOR fire pits help to take the edge off of those chilly evenings so you can cosy up and relax in your garden even after the sun's gone down.
We've rounded up the best budget-friendly fire pits to help you enjoy your summer evenings outside, without forking out a fortune.
If you're on the hunt to heat things up a bit, make sure you're shopping for the right sized fire pit.
Depending on the amount of outdoor space available to you, you may want to opt for a portable fire pit, or one that's collapsible so you can store it away.
It's also important to note that fire pits must be placed on an inflammable surface, like stone or tile – so avoid decking at all costs.
Without further ado, here's the most affordable fire pits we found on the market.
Read more shopping tips
Aldi's rattan bistro set has £40 off – but you'll have to be quick
Aldi has slashed the price of its air fryer to just £15
The Range – Garden log burner fire pit heater bowl
The Range has a whopping seven pages worth of fire pits to browse through online, meaning you're spoiled for choice.
Some range up to over £1,000, while the one we picked out is a fraction of the cost at just £21.42, and it's our cheapest of the bunch.
It sits 50cm high and 35cm in diameter, boasting a simple but stylish design.
Delivery prices vary depending on your location, so you need to add the items to your basket to find out how much it will cost.
Or to shop in store, find your nearest branch using The Range's online store locator.
Most read in Money
IT'S A DATE
Council tax rebate warning as some households won't get £150 until SEPTEMBER
Major changes coming to McDonald's – and you could get served QUICKER
The yellow sticker bargains that could actually cost you MORE
Families could get up to £105 FREE cash from this month – here's how
B&Q – La Hacienda fire basket steel fire pit